Texans bring back Kourtnei Brown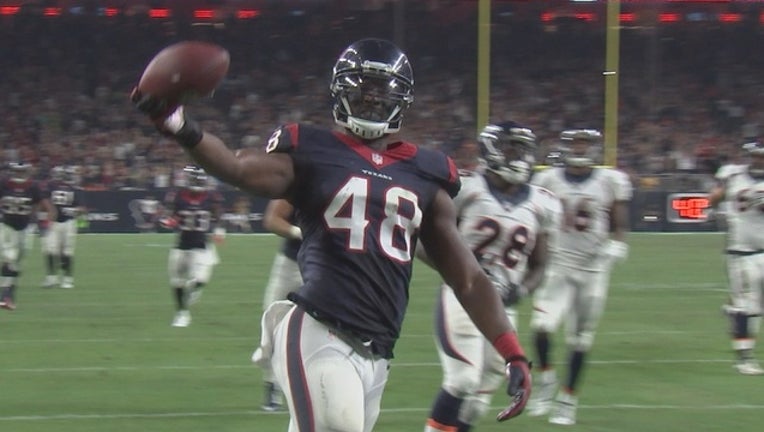 HOUSTON (FOX 26) - On Wednesday, the Texans brought back a preseason fan favorite, Kourtnei Brown.
Brown had been one of the storylines during HBO's "Hard Knocks." The linebacker made a number of big plays in the preseason, but it was not enough for him to win a spot with the team.
After his release from the Texans, Brown had signed on with the Buccaneers practice squad. On Tuesday, the Texans brought him back to Houston by signing him.
"I was excited," Brown said on Wednesday. "Great organization, great staff, I like the city, I feel like I have a good fan base here and, for me, (I already know) a lot of the guys on the team, so I was excited when I got the call to come back and play."