Terrence Jones out for Sunday's Rockets game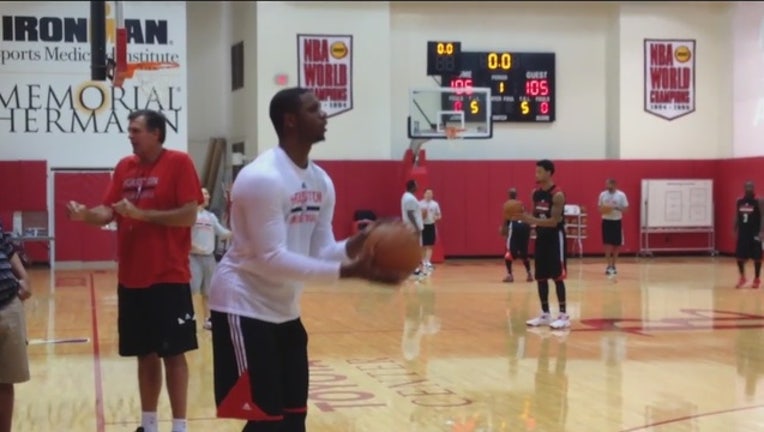 HOUSTON (FOX 26) - Terrence Jones will miss the Rockets' Sunday game against Miami.
The power forward had to come out of Friday's game to get stitches on his right eyelid. He did not practice with the Rockets on Sunday.
Jones is averaging 9.5 points and 5.0 rebounds in his two games this season.
No matter who plays or not, Kevin McHale knows injuries cannot be used as a crutch as the Rockets try to get their first win of the season.
"This is a no-mercy league," McHale said. "No one cares if you're hurt or whatever. No one cares if you didn't have enough guys available. No one cares about that stuff. They care about trying to kick your tail that night and we've been getting our asses handed to us the last two games."