Rockets players Ariza, Green suspended for Clippers confrontation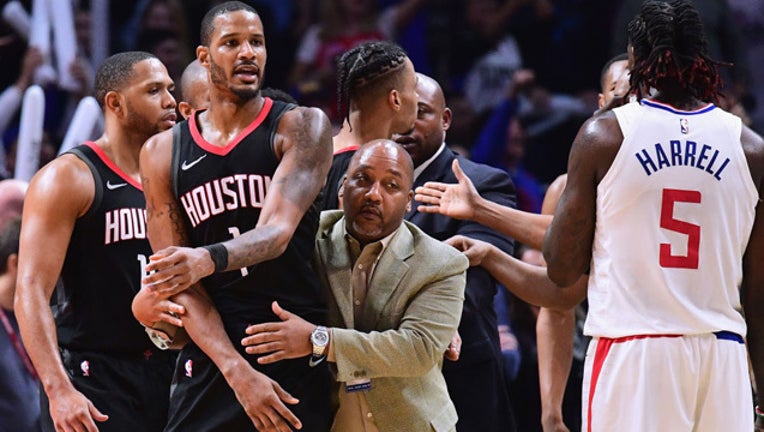 article
Houston Rockets forward Trevor Ariza and guard Gerald Green have each been suspended two games without pay for entering the Los Angeles Clippers' locker room to confront a player from the opposing team, Kiki VanDeWeghe, Executive Vice President, Basketball Operations, announced on Wednesday. 
The incident followed the Clippers winning over the Rockets 113-102 on Monday, Jan. 15 at Staples Center. During the league's investigation, which included more than 20 interviews with executives, staff, coaches and players from both teams, as well as arena personnel, it was determined that Ariza and Green entered the Clippers' locker room immediately after the game and engaged in a hostile, verbal altercation with several Clippers players. 
The league's investigation further concluded that Rockets players, James Harden and Chris Paul, followed Ariza and Green into the corridor outside the locker room in an effort to defuse the situation, and accordingly, discipline is not warranted. 
Ariza and Green will serve their suspensions during the Rockets next two games on Thursday, Jan. 18 against the Minnesota Timberwolves and Saturday, Jan. 20 against the Golden State Warriors.