Report: SB 50 generated $2M in additional revenue for San Francisco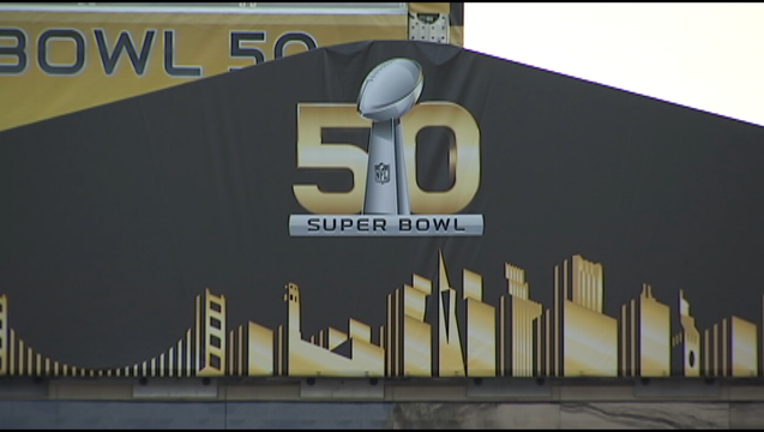 article
SAN FRANCISCO (KTVU, BCN) - San Francisco's controversial turn as host city for Super Bowl 50 generated about $2 million in additional revenue for the city overall but also cost more than previous estimates, according to a new report released by the city controller's office on Monday.
The findings show Super Bowl-related events generated city revenues of $11.6 million from items including hotel and sales taxes, permit and license fees, rents and parking fees.
Hosting the event cost $9.6 million to cover increased staffing and overtime, materials, equipment and other costs. 
The city had previously estimated costs to police and other agencies at more than $5 million.
The largest positive revenue impacts came from increased hotel taxes, which were reported at $6.2 million above normal for that period, and revenues from San Francisco International Airport, which generated $1.8
million above normal.
The largest expense impacts were to police, with costs estimated at $4 million, and to the San Francisco Municipal Transportation Agency, at $2.5 million.
The report does not include the total number of city staff and resources dedicated to the event, opportunity costs and lost productivity, or the overall economic impact on San Francisco, according to the controller's
office.
While the Super Bowl game was played at Levi's Stadium in Santa Clara, the city of San Francisco hosted the NFL Experience, a ticketed fan event at Moscone Center, and Super Bowl City, as well as concerts and other entertainment at the free fan village at Justin Herman Plaza.  
The two events drew around 1.1 million people from Jan. 30 to Feb. 7, according to the Super Bowl 50 Host Committee.
The Super Bowl drew local criticism when figures showed that city costs and resources involved were likely to far outstrip initial estimates and would not be reimbursed by the National Football League.
Street closures also prompted complaints from residents who found their commutes disrupted and businesses that reported reduced revenues in the affected areas.
The city was also scrutinized amid reports that it was trying to relocate homeless residents from areas affected by Super Bowl events.
Business groups and Mayor Ed Lee, however, called the event a success and argued that it would make the city more money than it cost because of increased hotel and sales tax revenue.
Supervisor Mark Farrell, a vocal supporter of the Super Bowl, said the report "proves once and for all that San Francisco was made whole and then some."
Farrell said in addition to generating revenue for the city, the event also generated $13 million in donations by the host committee to Bay Area charities and "free marketing and exposure" to San Francisco.
"Hosting events like the Super Bowl is what world-class cities do, and San Francisco is a world-class city," Farrell said. "I look forward to welcoming similar events that energize our city and the entire region."
"We bid to host Super Bowl 50 here in the Bay Area knowing that it would be a smart investment for our region," said Keith Bruce, CEO of the host committee. "Clearly, this investment has paid off."
Supervisor Jane Kim, who along with Supervisor Aaron Peskin and John Avalos began raising concerns in the fall about the costs of the event, said she was skeptical of the numbers in the report.
The report does not include the number of city employees asked to "volunteer" at Super Bowl events during work hours, and leaves out some one-time expenses for improvements to city Wi-Fi and to the Old Mint, among
other issues, Kim noted.
"I think this report just demonstrates that this was a bad deal for San Francisco," Kim said. 
"The cost overruns are actually double what the city estimated," Kim said. "I don't think you can call $2 million a lot of revenue when you spent nearly $10 million."
Peskin said in a statement, "To say we broke even is being generous, and that doesn't start to address the abysmal process or the impact to neighborhoods and small businesses."
He said for special events like the Super Bowl, the city needs to "make sure that there's a better process moving forward and start prioritizing San Franciscans over corporations."
Kim has introduced a proposal that will require the city to do a cost-benefit analysis of major events such as the Super Bowl before they take place.
Critics of the event argued that the city failed to negotiate a contract seeking reimbursement for its expenses before agreeing to host the Super Bowl and did not make cost estimates public until shortly before it
began.