Jeff Banister: 'A school going away, it really is a tragedy'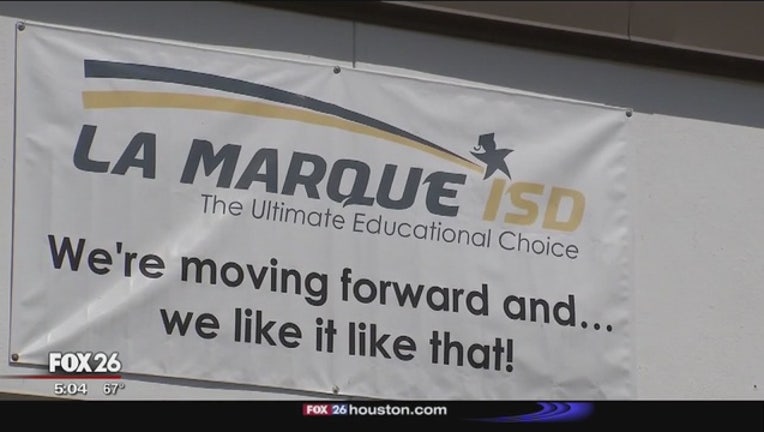 HOUSTON - Two of La Marque High School's most prominent alums, former U.S. Senator Kay Bailey Hutchison and Texas Rangers manager Jeff Banister, are saddened and disappointed with the news the Texas Education Agency will shut down the school district on July 1, 2016.

"Of course I'm very sad for La Marque," Hutchinson said in an interview with FOX 26 Sports. "My command of the English language came from La Marque High School. I edited my own speeches and press releases that were given to me by a very educated staff, because I knew English so well from my education there.

"I think every child deserves that kind of solid education, and it certainly put me in a position to go to the University of Texas and graduate and get a law degree from the University of Texas and be able to function in a very big arena."

Hutchison graduated from La Marque High School in 1961.

"I do not think that this will be the end," Hutchison said. "I hope that some leaders will step up to begin a process to re-store the school district in La Marque.

"I also hope the children who are annexed will go into a great school district where they will be able to succeed, and not have questions raised about the quality of their education."

Banister graduated from La Marque High School in 1982.

"It is really sad," Banister said. "It's a sad day for all La Marque alumni really.

"To have a father who helped start that school when it first opened, the new high school, he was one of the original teachers and one of the original football coaches.

"(I) grew up in the school really, living right down the street, to being there almost every single day."

La Marque has played a significant role in high school athletics in Texas, a role that will disappear in a few months.

"There is essentially or will be nowhere for me to even show my kids," Banister said. "All we have I guess is pictures and memories really, and that is sad. I get pictures all the time from the homecoming events, football. Not to even have that anymore is kind of unthinkable.

"A school going away, it really is a tragedy."