Harden leads balanced offense as Rockets beat Pelicans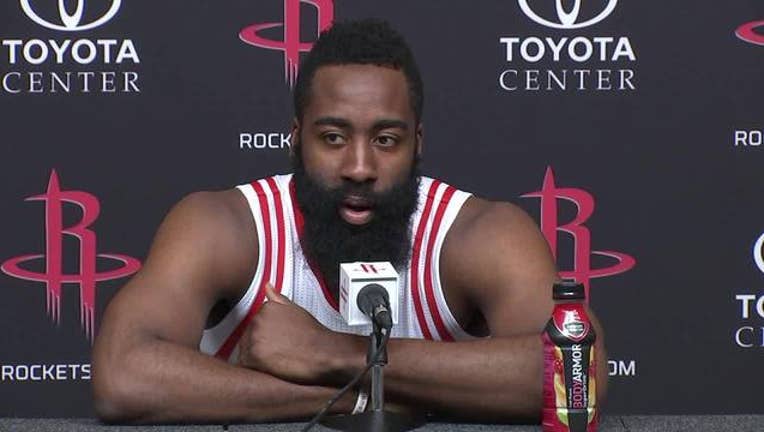 HOUSTON (AP) — James Harden scored 20 points and Houston had six in double figures as the Rockets defeated the New Orleans Pelicans, 120-100 in a preseason game Monday at the Toyota Center.
The Rockets outscored the Pelicans 40-13 in the fourth quarter after trailing by seven after three.
ROCKETS: Trevor Ariza and Ty Lawson had 18 points apiece. Marcus Thornton had 16 off the bench. Clint Capela returned to action from a sore right shoulder. He had 10. Rookie Montrezl Harrell got the start at power forward. He finished with 13.
PELICANS: Ryan Anderson scored 23 points on 9-of-18 shooting. Kendrick Perkins chipped in 10. Jeff Adrien (11) and Bryce Dejean-Jones (10) scored double figures off the bench. Eric Gordon returned to the lineup after sitting the past two games with back spasms. He scored eight.
STAR WATCH: New Orleans' Anthony Davis was given the night off and did not play Monday. Anderson started in his place.
INJURY REPORT: For the Rockets: Dwight Howard missed a sixth consecutive preseason game with back tightness. Patrick Beverley was out with groin soreness. Terrence Jones was out with a concussion. Corey Brewer missed with a sore toe. Donatas Motiejunas missed again with back pain.
New Orleans' Tyreke Evans did not play because of a sore right knee. Norris Cole missed with a left ankle sprain.
UP NEXT: Houston travels to San Antonio on Friday for their preseason finale. New Orleans is at Orlando on Wednesday.