Hall of Fame inductee Dorsett fighting brain disorder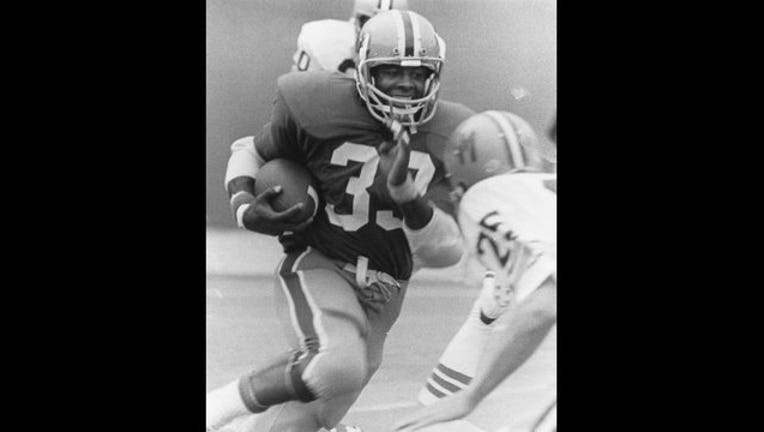 PITTSBURGH (AP) — College and Pro Football Hall of Fame inductee Tony Dorsett says he wouldn't discourage young players from taking up the game even as he battles brain disease.
The 1976 Heisman Trophy winner while playing for the University of Pittsburgh Panthers was diagnosed with Chronic Traumatic Encephalopathy within the last year. The 61-year-old said Saturday his situation is "frustrating" but that his goal is to "stay in the fight, fight as long as I can and if I can beat it, beat it."
Former Dallas Cowboys running back Dorsett, speaking before the Panthers played No. 8 Notre Dame, said he has good days and bad days but remains upbeat. He refuses to place blame on the game itself, saying there are many football players who enjoyed long careers and never dealt with repetitive head trauma issues. He added if he had a child wanting to play today he would "be right there behind him 100 percent."
The Associated Press contributed to this report.