Former Texans receiver Andre Johnson agrees with rival Titans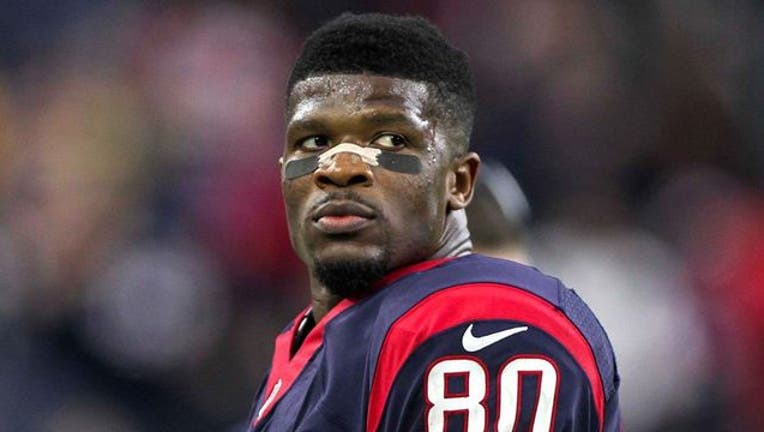 Ex-Texans wide receiver Andre Johnson will sign with the Tennessee Titans, according to multiple sources.
Johnson will reportedly sign a two-year deal with the Texans' AFC South rival.
Johnson spent last season with the Colts, but managed only 41 catches. In his return to Houston last year, he scored two of his four touchdowns of the season.
During his time in Houston, Johnson was a seven-time Pro Bowler. He ranks in the NFL'S top 10 all time in catches and receiving yards.