Dynamo, Dash team with Habitat for Humanity, unveil new home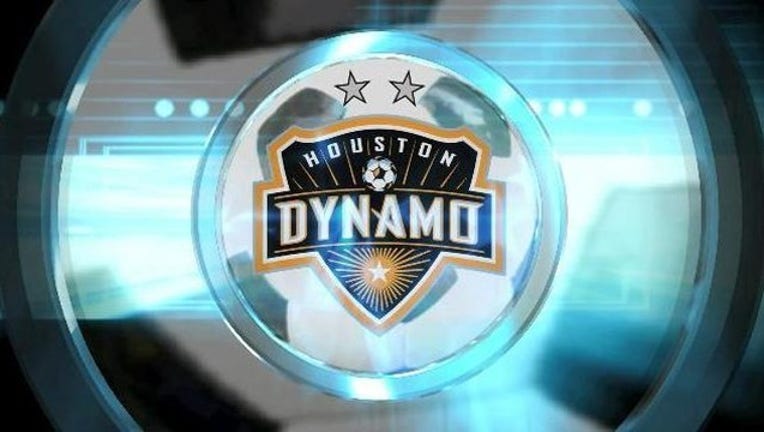 article
There was a new home being unveiled. There was a ribbon-cutting ceremony.
But Friday meant so much more than that for Shakon Jenkins. She had never before lived in a house. The Houston Dynamo and Houston Dash teamed with Habitat for Humanity to give her this first opportunity. And as Jenkins got up to the podium and started to speak, her emotions poured out.
"I'm so appreciative," Jenkins said. "It's very moving that people would do this for someone who they've never met before this process. I'm sure they hadn't even heard of my name before a year ago, so it's really beautiful.
"As a child myself, I always lived in an apartment, which I'm thankful for," she continued. "I never had the opportunity to play outside, kind of be in a back yard, or have that feel or grow up that way. To be able to finish raising my kids in that way is huge for me."
Brian Ching, the former Dynamo star player and current Dash Managing Director, helped raise $85,000 for the home. Dynamo and Dash players contributed. This includes a mural of BBVA Compass Stadium painted in the garage by Dynamo goalkeeper Michael Lisch.
"Helping out other people is just something that is probably the best feeling in the world for you, for them, but I think the credit goes out to Dynamo charities, to Ching, and his organization, and Mrs. Jenkins, because it's all for them," said Lisch, who estimates he spent roughly 40 hours on the painting. "It's really awesome to see it all come together."
Those sentiments were echoed by Ching, who has seen quite the uptick in Dash excitement with three Dash players on the World-Cup-winning Team USA squad.
"For it to all kind of come together in a ceremony like this, with the emotions pouring out, it's what you do it for," Ching said. "It just puts a big smile on my face and just kind of re-affirms why we should give back to the community."
No matter what, this day will be an unforgettable one for Jenkins.
"This process is hard," she said. "It's well, well worth it, but it's really hard. Just to get to this day, where it's all kind of wrapping up, and looking back and thinking back over the long mornings and the building and the process, it's really overwhelming."
And with that, Jenkins went back to checking out what will be the first house she has ever lived in.