Dikembe Mutombo said his group tried to buy Rockets: 'we came close'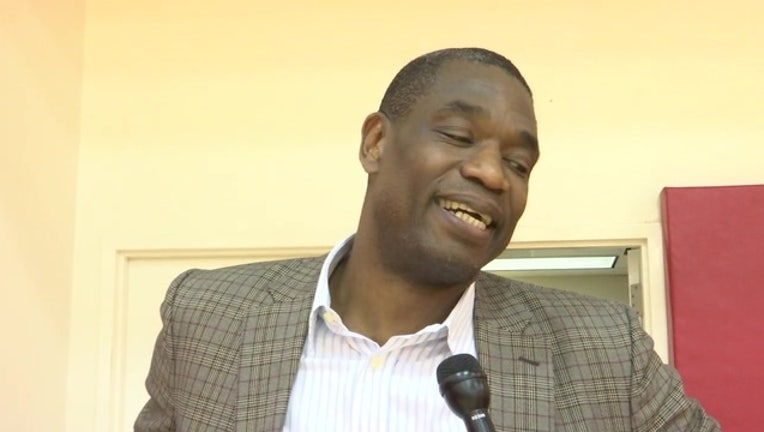 HOUSTON (FOX 26) - Hall of Fame center Dikembe Mutombo is proud he assembled a group that he said made a strong run at buying the Houston Rockets franchise.
The Rockets were purchased by Houstonian Tilman Fertitta for a record $2.2 billion.

"We did raise a lot of money. I raised close to $2 billion, but we just didn't get a call, and it happens," Mutombo said in an interview with FOX 26 Sports.

"I was very happy with myself. I'm not crying for the fact that we didn't win. I'm more happy that I was able to pull people together who did believe in my vision to put up that much money. I might be disappointed, but I'm not crying. Things happen, and sometimes they happen for a good reason.

"Even though we didn't win, we came close. I'm happy for Mr.Tilman (Fertitta) and his family."

Mutombo played the final five years of his 18-year career with the Rockets.

He believes Leslie Alexander, who owned the franchise for 24 years, made a great choice in selling to Ferttita.

"I've known Tilman for a long time," Mutombo said. I"'m happy he got the team. He's a great businessman.

"I think he's going to follow the spirit of Uncle Les and his vision. I look forward to going to the games and cheering for my Rockets."

Meanwhile, Mutombo is thrilled he is hosting a benefit concert on Sept. 17 in Atlanta, Ga., with proceeds going to Houston Mayor Sylvester Turner's hurricane relief fund.

"The event is going to be great," Mutombo said. "We're going to raise money and we are going to give it to the mayor.

"You know my heart is in Houston. You don't know what H-Town has done for my life. I have so much love for Houston."