Deshaun Watson replaces Tom Brady in the Pro Bowl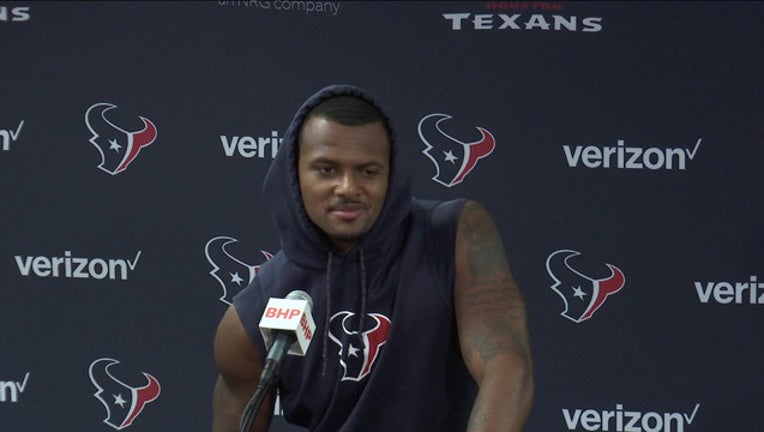 HOUSTON (FOX 26) - The Houston Texans announced Deshaun Watson will be replacing Tom Brady in the Pro Bowl.
With Watson named to the Pro Bowl, the Houston Texans have six players selected for the game -- the most since 2012.
Watson is named to his first Pro Bowl after becoming the first player in NFL history to have at least 4,000 passing yards, 25 passing touchdowns, 500 rushing yards and five rushing touchdowns in a sisngle season in NFL history.