Deshaun Watson is running again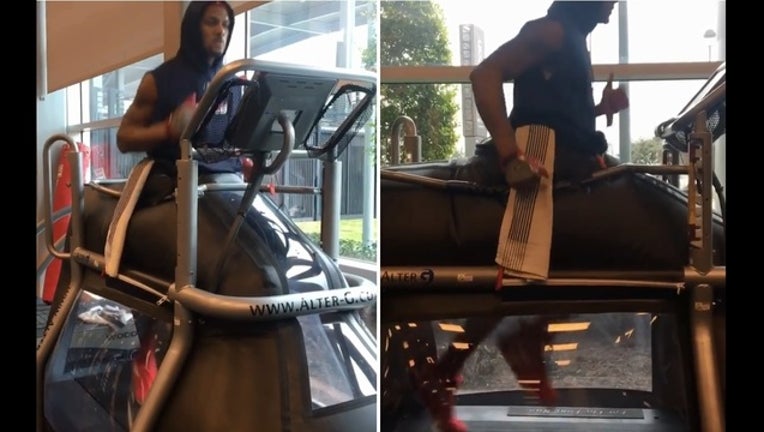 article
HOUSTON (FOX 26) - It's already an exciting 2018 season for Houston Texans fans -- Deshaun Watson is running again!
The Texans starting quarterback suffered a heartbreaking and season-ending injury when he tore his ACL back in November during practice.
Watson posted a video on Instagram of himself running for the first time since undergoing surgery. 
In the video, he can be seen jogging at a steady pace on an anti-gravity treadmill while jamming to G-Eazy's "No Limit".
Watson wrote, "Officially Day 1 of the 2018 NFL season today…and today is officially my first day back running!"
Can't wait to have him fully recovered and back on the field!