Astros will sign second-round pick Joe Perez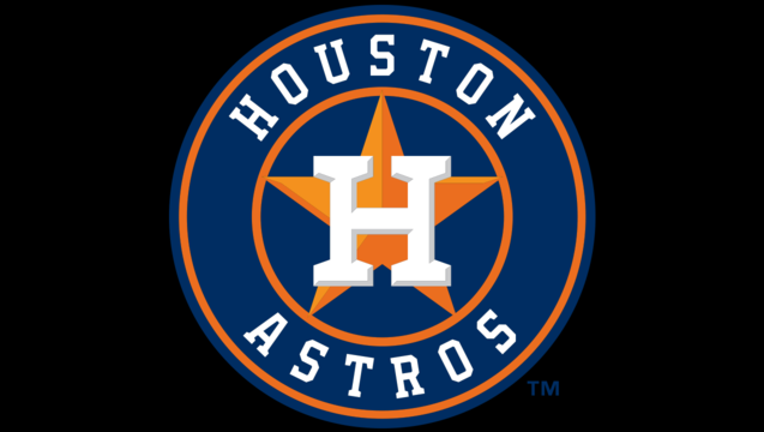 HOUSTON (FOX 26) - Second-round pick Joe Perez, a third baseman from Archbishop McCarthy High School in Southwest Ranches, Fla. will sign with the Houston Astros according to his father, Mike
The Astros took Joe Perez, 17, with the 53rd-overall pick in the MLB First-Year Player Draft.
The pick has an assigned value of $1,265,500.
The Perez family did not divulge the value of their deal with the Astros.
The Astros drafted Joe Perez even though he underwent Tommy John surgery on June 13.
"For them to draft me that high, especially as a hitter, it just shows that they have a lot of confidence in me," Joe Perez said in an interview with FOX 26 Sports. They believe I can make an impact in their organization in the future. I'm lucky to have a team that has as much confidence as they do in me."
In 2017 Joe Perez hit .526, with nine home runs, 14 doubles, 3 triples and 37 RBIs.
Joe Perez, a right-handed pitcher as well, was 4-0 in 18 2/3 innings in 2017, with a 1.88 ERA and 40 strikeouts.
The Astros drafted him to play third base.
"Hitting is my true love, and to be able to go out and play every day was something that I really wanted to do," Joe Perez said.
"For them to be higher on my hitting than they were my pitching, giving me the shot to hit was more than I could have asked for."
Joe Perez said it was an amazing moment when he was told by his advisor that he will sign with the Astros.
"I knew the day would come, but to actually experience it, I was kind of at a loss for words," Joe Perez said.
"Even the people that were with me, they could tell you I didn't know what to say. It was a feeling I will never forget."
Joe Perez is thrilled to be able to say he is now a professional baseball player.
"For the last 15 years I've been playing for fun, with friends and stuff," Joe Perez said.
"Now I'm making it a career. That's all I ever dreamed of."
Joe's dad is excited his son is going to sign with the Astros.
"He's always loved to hit," Mike Perez said. "We know he can hit. We're just thrilled to death that Houston is going to give him the opportunity to play third and hit."
"There were a couple of other clubs that were interested in his hitting. All of the other clubs, because he was throwing so hard, they saw more upside in him on the mound. Houston is going to give him a chance to play third and hit, which is what he's always loved to do."
Mike Perez said he and his family were pleasantly surprised the Astros drafted his son in the second round even though he was going to have Tommy John surgery.
"If he wouldn't have gotten hurt he would have been, from my understanding from the scouts that we dealt with, that he was going to be a first-round pick as a pitcher," Mike Perez said.
"We were a little surprised, but blessed and very appreciative of the fact that the Houston Astros are going to give him that opportunity."
On June 12th, after the first night of the draft, Astros assistant general manager Mike Elias said then the team's plans are to develop Joe Perez as a third baseman.
"Joe Perez is somebody that's really intriguing to us," Elias said. "In a draft with a lot of big two-way talents, Joe was one of the main ones.
"Throws up to 97, and has a nasty breaking ball, but we actually prefer his talent as a hitter. We are going to send him out as a third baseman. He's got a plus arm and has huge power."
Joe Perez appears to already be in the process of giving Astros general manager Jeff Luhnow a run for his money.
Joe's fantasy baseball team is loaded with Astros.
"I have Keuchel. I have Brian McCann. I have Springer," said Joe Perez. I am actually in the works for having a trade for Altuve and Correa. I'm the GM of my team. I'm giving up a lot though, Daniel Murphy and someone else.
And like the Astros, Joe's fantasy team is in first place.
"I'm leading with a record of 9-2," Joe Perez said.
Joe Perez, who had signed to play college baseball at Miami, was at Minute Maid Park with Team USA's 18U National Team last August.
He hopes the next time he is at the home of the Astros he'll be wearing their uniform.