Astros trade Lowrie to Athletics for pitcher McCurry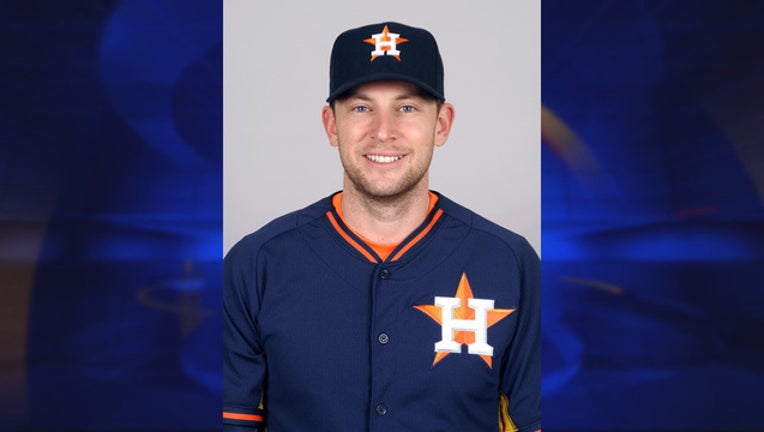 HOUSTON (FOX 26) - The Houston Astros have traded infielder Jed Lowrie to the Oakland Athletics and have acquired minor league right-handed pitcher Brendan McCurry Astros general manager Jeff Luhnow announced on Wednesday.
In 50 combined relief appearances at AA Midland (14g) and Class A Stockton (36g), McCurry, 23, posted a 1.86 ERA (13ER/63IP) with 27 saves in 28 chances while tallying 82 strikeouts and 17 walks in his 63.0 innings of work. He allowed just 39 hits for a .175 opponent batting average (0.89 WHIP).
In his two career minor league seasons combined, McCurry has a 1.37 ERA in 67 relief appearances (14ER/91.2IP) with 29 saves in 30 chances, 20 walks and 119 strikeouts. McCurry was selected by the Oakland Athletics in the 23rd round of the 2014 MLB First Year Player Draft after starring at Oklahoma State University.
Lowrie, 31, hit .222 (51x230) in 69 games for the Astros in 2015 with nine home runs and 30 RBI. He saw limited action due to a lengthy stint on the Disabled List after suffering a torn ligament in his right thumb. Lowrie, who was signed by the Astros as a free agent prior to last season, made 47 starts at third base and 17 starts at shortstop for Houston. He has appeared in 712 games in his Major League career, which includes stints in Boston (2008-11), Houston (2012, 2015) and Oakland (2013-14).