Astros pitcher Paulino suspended after testing positive for performance-enhancing substance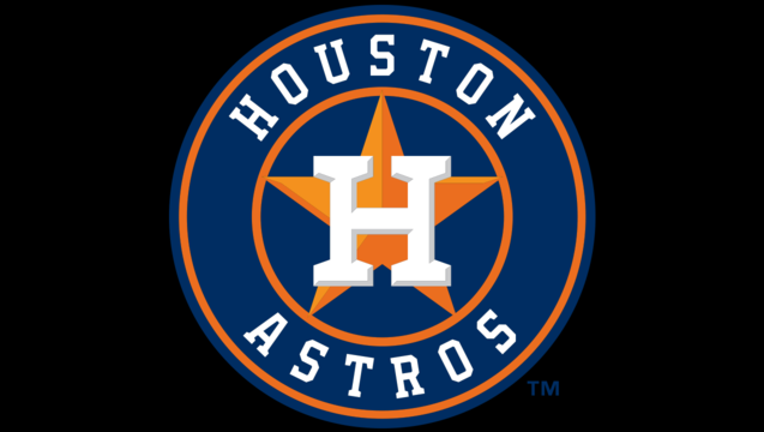 article
HOUSTON - Astros starting rotation takes another hit with David Paulino suspended 80 games for violating MLB's Joint Drug Prevention & Treatment Program.
The MLB released the following statement:
"The Office of the Commissioner of Baseball announced today that Houston Astros pitcher David Paulino has received an 80-game suspension without pay after testing positive for Boldenone, a performance-enhancing substance, in violation of Major League Baseball's Joint Drug Prevention and Treatment Program. The suspension of Paulino is effective immediately."
Astros manager AJ Hinch says pitcher David Paulino has accepted his 80-game suspension from MLB and will not appeal.
"Halfway through batting practice I get summoned behind close doors to be told that David Paulino tested positive and he's not appealing and he's going to be suspended. He was disappointed in himself. I didn't ask for a lot of details. The commissioner's office has done a great job of implementing a program that we fully support, and these are the consequences when players try to go against that. I told our team exactly what happened, and we'll support David during his time while he's on suspension. We've got to move on, and again remind them that these are the consequences that happen when you make a decision to go against the drug program," says Hinch.
With the Astros holding one of the best records in MLB, we asked Hinch how this would affect the team.
"He's one of our starters. Obviously, as we're getting healthier, it's less of a problem, but anytime that one of your guys is either in your rotation now or in the depth, it makes it a challenge. Short-term right now, we're going to play one short tonight. We'll have a full team tomorrow. That's unfortunate. As far as replacing him, you guys know the names that we have and the names that are coming back from injuries. We'll have a formidable rotation between now and the All-Star break. We'll get even stronger as the time goes, but we're clearly disappointed and wish it wouldn't have happened," say Hinch.
"It's very disappointing. This impacts clubhouses around the game from time to time. You never think it's going to happen in your clubhouse. It's disappointing because of all the good that he's done in his career to get to this point, and to be effective. It's the nature of the business sometimes when you try to find a competitive edge. The program's in place to catch these type of actions, and clearly it worked," says Hinch.
Houston Astros General Manager Jeff Luhnow released the following statement regarding
the suspension of right-handed pitcher David Paulino:
"We are disappointed in the news today regarding David Paulino. We hope this is a one-time incident and
something David can learn from as he continues his career. The Astros will continue to fully support Major
League Baseball's Joint Drug Prevention and Treatment Program."

Paulino has been suspended for 80 games by Major League Baseball, with his suspension beginning tonight.