Woman proves her love of Taco Bell with Burrito wedding dress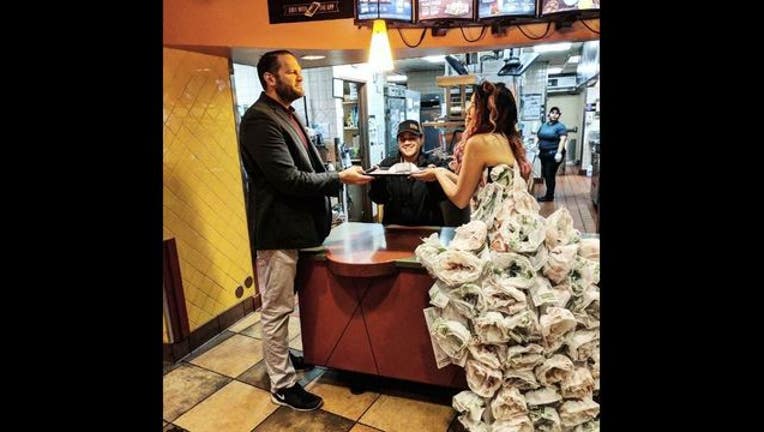 A creative bride-to-be decided to create a wedding dress out of Taco Bell wrappers to show off her love of the fast food chain and help win the wedding of her burrito-eating dreams.
A photo of the dress was shared to Reddit on March 1 by Redditor by Dianesaurus, aka Diane Nguyen. The dress was originally created for a Taco Bell wedding contest. Nguyen shared the photo, hoping to gain some votes in order to win a wedding at the Taco Bell Church in Las Vegas for her and her fiance Nick Ward.
Nguyen wrote, "It's time to spill the beans. We have been engaged for 4 years, and together for 10. Taco Bell has been there through the years, from the after school runs, to late meals after work (or a night of partying). Our love for each other is as cheesy as a quesadilla. We're nachos getting married, it's going to be a Las Vegas tacover. Lettuce celebrate our love at the Taco Bell Chapel in Vegas, cuz we are ready to guac and roll."