Woman dead, 5 hospitalized after crash in northwest Harris County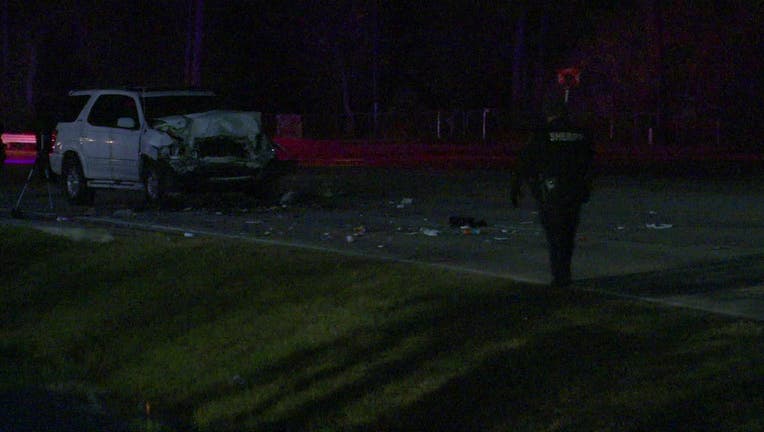 article
Authorities say a woman died and a family of five was taken to the hospital after a crash in northwest Harris County.
The crash occurred in the 8100 block of Spring Cypress Road near Glenn Haven Estates Drive around 1:53 a.m. Friday.
According to the sheriff's office, the woman's car was traveling eastbound when she failed to drive in a single lane, over-corrected and her car entered the westbound lanes.  Authorities say the car crashed with an SUV that was traveling westbound.
The sheriff's office says the woman was unrestrained and pronounced deceased on scene due to the injuries she sustained in the crash.
Authorities say a family, including two adults and three children, were taken to the hospital. Their conditions are unknown at this time.
The case remains open and under investigation by the Harris County Sheriff's Office Vehicular Crimes Division.