Woman, child found dead in Sugar Land home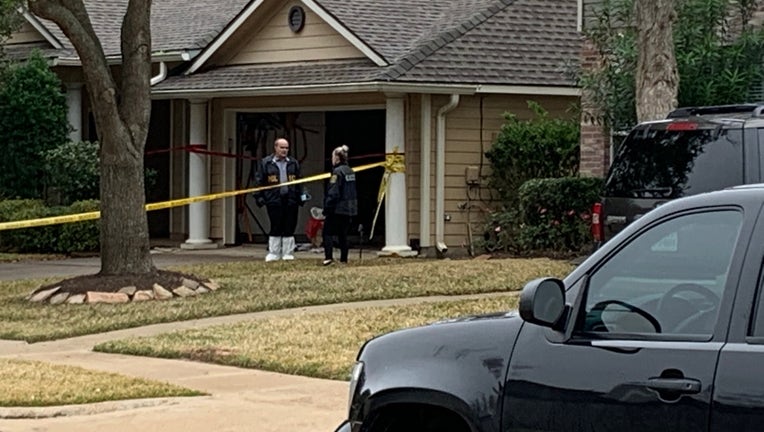 SUGAR LAND - Sugar land police have released the identities of a family of three found dead Tuesday.
Detectives worked to collect evidence from early afternoon late into the night at the home in the Greatwood Subdivision. The home on Evening Light Drive is the scene where Diana Logan, 48, and her 11-year-old son were found dead not long after their husband and father Richard Logan, 53, was found dead in Guadalupe County.
"The owner of the house was found deceased in a different county—Guadalupe County," said Sugar Land Police Chief Eric Robins. "Appears to be a self-inflicted gunshot wound."
Police say Richard Logan appears to have committed suicide a couple of hours away from his Sugar Land home Tuesday morning. He's the founder and CEO of Attack Poverty.
When police showed up to his house to notify his family about the death, they discovered his wife and 11-year-old son had also been shot to death inside the home.
"We were able to get in the house and found two dead bodies," said Robins.
"Very tragic," said neighbor Robert Bazan. "It's very sad."
Neighbors were stunned to learn of the suicide and double homicide as police investigated the connection between the two death scenes.
"I was playing with him at recess yesterday I think," said a classmate of the 11-year-old victim.
Classmates from Campbell Elementary say the fifth grader didn't show up to school Tuesday.
"I thought that like he was just absent—like sick or something," said another classmate. "He tells me somebody died, and then he says-"
"It's somebody from our school. His teacher, Miss Heartfield, was crying," the classmate says.
Attack Poverty releasing a statement about its founder:
" The Attack Poverty family is in shock to learn of the tragedy involving our Chief Executive Officer, Richard Logan and his family. We are cooperating with investigators and waiting for more information as we try to process this loss with our staff, volunteers and community.
Please keep the Attack Poverty staff and all involved in your prayers."
River Point Church in Sugar Land tells Fox 26 Logan is a former pastor there, and neighbors say he's also a former missionary.
"It's a tragic situation that happened today, and just makes you want to hug your loved ones a little bit tighter and hold them a little bit longer tonight," said Bazan.
When asked whether they believe Richard Logan murdered his wife and son, Sugar Land police told Fox 26 they can't say that at this time. They're still investigating the possible connection between the three deaths.