Widow of slain Clear Lake security officer wants killer found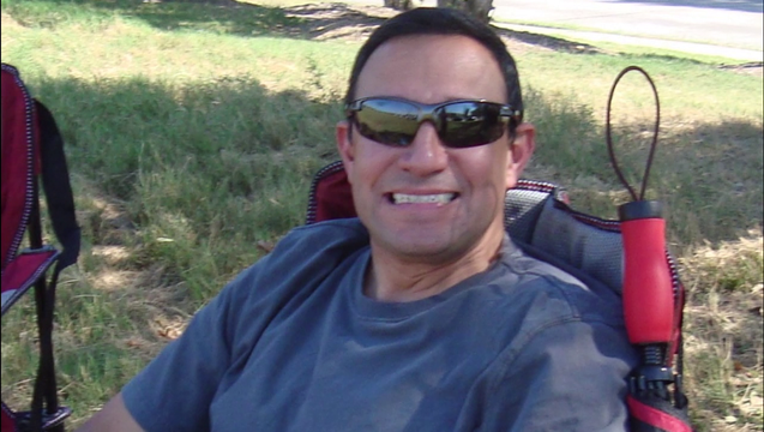 HOUSTON (FOX 26) - Houston police and a family from Clear Lake are asking for your help to find the person responsible for killing a man who was patrolling a neighborhood.
It's almost been a month since 55-year-old Robert Marquez was shot and left to die while he was out patrolling in north Houston.
Police and private investigators don't have much to go off of but a few photos. His widow just wanting to bring closure for her family.
"He loved with his whole heart. Never held back. He just loves to have fun. Very giving," says Robert's wife, Sara Marquez. "They just want to be able to know who. They want answers to who did this."
On June 9, Robert Marquez was out patrolling the area of Rushcreek and Ella in north Houston. He drove up to a man and moments later was shot multiple times.
"From what I know, from what I've been told, he was patrolling the property and someone tried to rob him and that is when he gave pursuit," says Sara.
The father of four was transported to the hospital where he was pronounced dead.
Houston police were told by witnesses they saw a black male running from the scene. HPD released photos of the car they believe the suspect fled in. They are looking for gray 2003 Ford Explorer with the license plates CBK 4469.
Marquez's family wants nothing more than justice.
"For the people that are involved, that they're found. Someone to come forward and say something. It could've been their family, they would want to know as well," says Sara
Lucas Bacha of Blue Moon Investigations tells us Marquez was a former employee. He says they are now involved with this case since it hits home. He says they are "motivated like 250 percent. You basically, you work until you drop every day until you find conclusion, and we're going to continue to work on this case until it's resolved."
The investigators from Blue Moon are working on leads, but if you know something that can help, you can call them at 281-333-0885. You can also contact HPD, or Crime Stoppers at 713-222-TIPS.