Where to find free mask drives around Harris County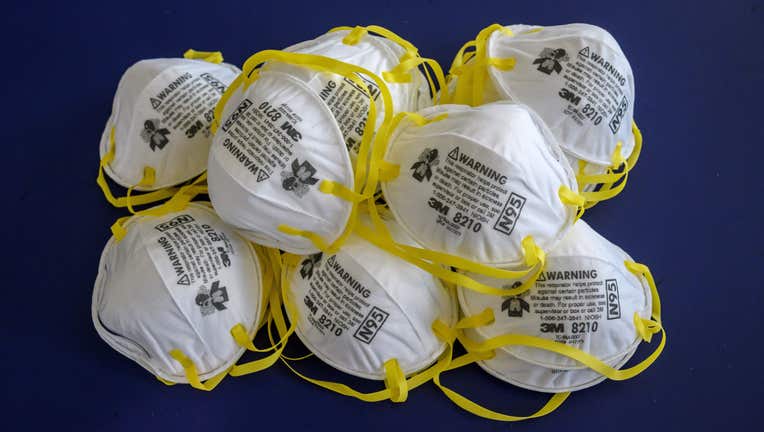 HARRIS COUNTY - An order requiring Harris County residents to wear masks in public takes effect on April 27. Local politicians are holding drives to give masks to residents who need them. We've provided a full list of free mask drives below.
Monday, April 27
District A Council Member Amy Peck
9-10 a.m.(all locations). Locations will be drive-up only.
Carverdale Community Center, 9920 Porto Rico Road
Freed Park Community Center, 6186 Shadyvilla Lane
White Oak Conference Center, 7603 Antoine Drive
District D Council Member Carolyn Evans-Shabazz
11 a.m. Mount Hebron Missionary Baptist Church, 7817 Calhoun Rd.
District I Council Member Robert Gallegos
8 a.m - 1 p.m. The Tejano Center, 2950 Broadway
9 a.m. 3 30 p.m. Community Family Center, 7524 Avenue E
Tuesday, April 28
Harris County Constable Alan Rosen
Drive-up only.
12 p.m.-2 p.m. New Bethlehem Missionary Baptist Church, 9126 Jensen Dr.
District K Council Member Martha Castex-Tatum
9 a.m. Fountain of Life Center, 14065 Main St.
District J Council Member Edward Pollard
10 a.m. Plaza Americas Mall, 7500 Bellaire Blvd
Thursday, April 30
Vietnam War Memorial - 11 a.m. - 1 p.m.
11360 Bellaire Blvd, Houston, TX 77072
2000 face masks
Not sure which council member represents you? Find out here: http://www.houstontx.gov/council/whoismycm.html
More mask distribution sites will be announced soon.