Whataburger's classic fish sandwich, dinner platter back for limited time
Just in time for Lent, Whataburger is making sure you're covered! 
The classic fish sandwich and dinner platter, known as the Whatacatch is back but for a limited time only.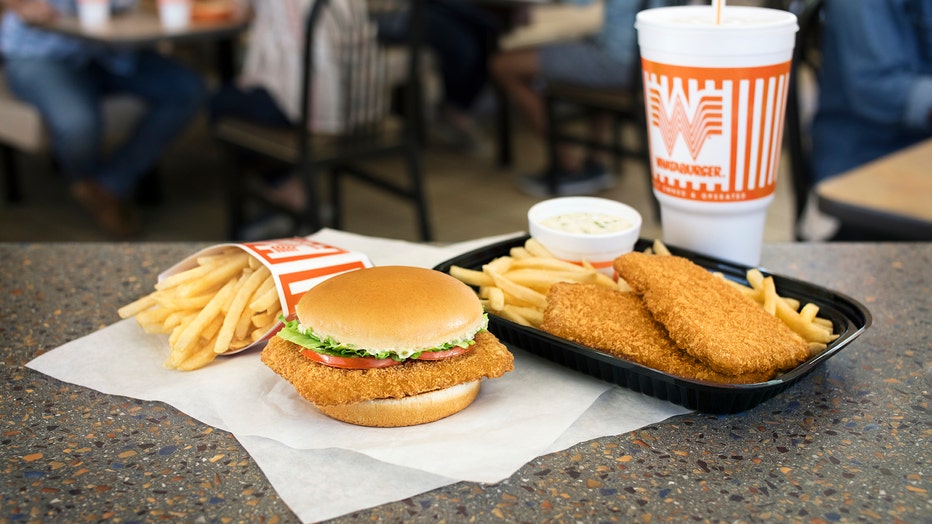 Whatacatch and Whatacatch Dinner Whatameal (Photo courtesy of Whataburger) 
Both items made their triumphant return on Monday, February 20, and will be available for purchase through April 10. 
"We're excited to bring back the Whatacatch as a delicious option for our guests during the Lenten season," Whataburger Executive Vice President, and Chief Marketing Officer Rich Scheffler said in a press statement. "This tasty sandwich is a fan favorite that offers a unique Whataburger experience outside of our classic beef and chicken menu options."
Whatacatch Sandwich
Whataburger's classic fish sandwich starts with a filet of Alaska pollock coated with seasoned panko breadcrumbs. Then they add crisp lettuce, two slices of juicy tomato, and tangy tartar sauce, all conveniently sandwiched on a bun. For extra oomph, add Creamy Pepper sauce or a slice of American cheese. 
Whatacatch Platter
The platter is made with two crunchy-delicious fish fillets served up on a bed of their famous french fries with a side of tartar sauce. You could try it with a side of jalapeños for something a little different, but either way, this dinner's definitely a keeper!
Learn more by visiting Whataburger's website.