WATCH: Road-rage argument leads to man hanging from moving car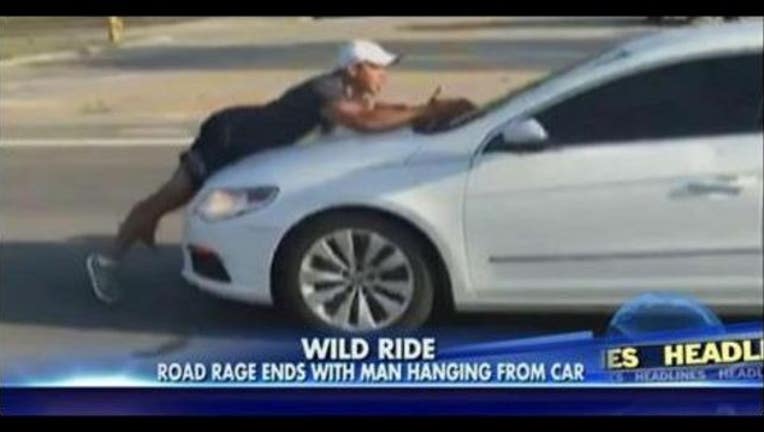 article
(FOX NEWS) - A case of road rage ended with one man being taken for a ride on top of the hood another driver's car.
Witnesses in Kendall, outside Miami, told police the two men were fighting when one man decided to jump onto the hood of the other's Volkswagen.
The VW driver hit the gas and even pulled a U-turn with the man still clinging on.
Witness and surveillance videos caught the bizarre incident on camera. The man on the hood could be heard yelling that he wouldn't try to hurt the driver.