WATCH: Funny baby announcement stuns future grandparents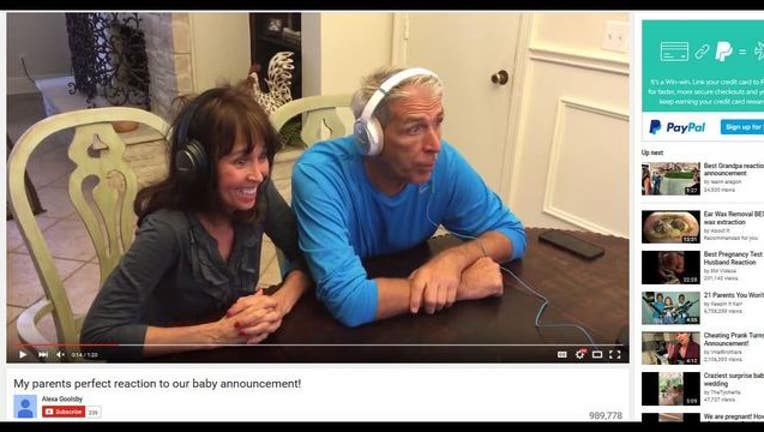 TEXAS - A woman used a popular game to make a very special announcement to her parents.
Baby announcements have gone viral in the past, with couples getting very creative with how they go about it.
A Texas couple is going viral for getting the woman's parents to participate in the Whisper Challenge. The couple can be seen with headphones on trying to guess what the couple is saying.
The woman's mom guesses right away.
"You're pregnant!" she says excitedly.
Her father, on the other hand, takes a little longer.
"You are going to the beach?" he says with a puzzled expression,
When he finally gets it, he stuns himself.
"I'm going to be a grandfather!"
You have to watch the touching moment for yourself. Congrats to the happy couple!