Waller police chief admits department mishandled case involving several cyclists hit by truck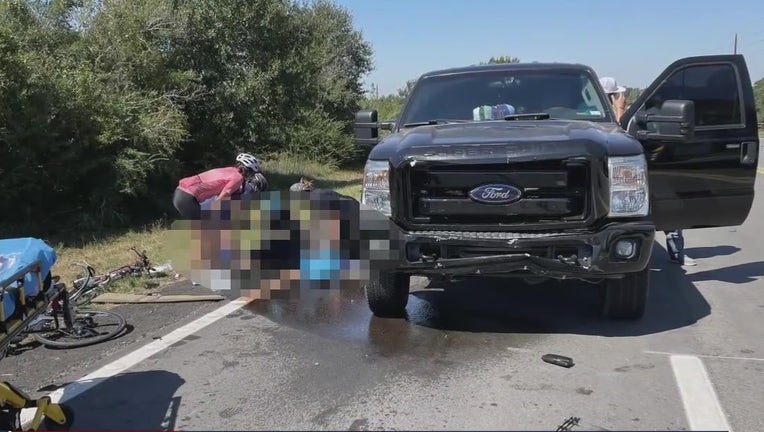 WALLER, Texas - It's been nearly a month since the devastating crash in Waller County, where several cyclists were injured by a pickup truck. 
According to the Waller County Sheriff, 6 cyclists were hit by the vehicle in late September, along old 290, roughly 2 miles west of Waller. In total, four of the cyclists had to be taken to area hospitals, including 2 by helicopter.
BACKGROUND: Pickup truck runs over 6 cyclists in Waller County, 4 people hospitalized
We're told the driver, an unidentified 16-year-old, remained at the scene and met with police but was not arrested. On Tuesday, FOX 26 learned the District Attorney was looking into speculation about how the incident was handled.
DA Elton Mathis said there was speculation due to the driver's connections to Waller City officials. 
MORE: Case involving incident where 6 cyclists were run over in Waller Co. was not handled properly, DA says
And on Thursday, Waller PD Chief Bill Llewellyn admitted on Facebook the agency did in fact mishandle the initial investigation of the crash. 
"It has been stated that our agency mishandled the initial investigation of the crash scene. That is true," Chief Llewellyn said. "A large part of being professional, is being accountable. The scene was not managed in a manner that is acceptable to me, however; none of the deficiencies that have been identified were due to poor policy or procedure within the department, nor were they influenced by who was involved in the crash or any other personal associations." 
The chief said, however, the mishandling is not due to any "influence" from city officials. 
"I will state unequivocally that I have never met any of the parties involved in the crash incident and I have not received any influence from any member of city administration regarding this incident," he added.