Visitation, funeral services scheduled for Constable Deputy Kareem Atkins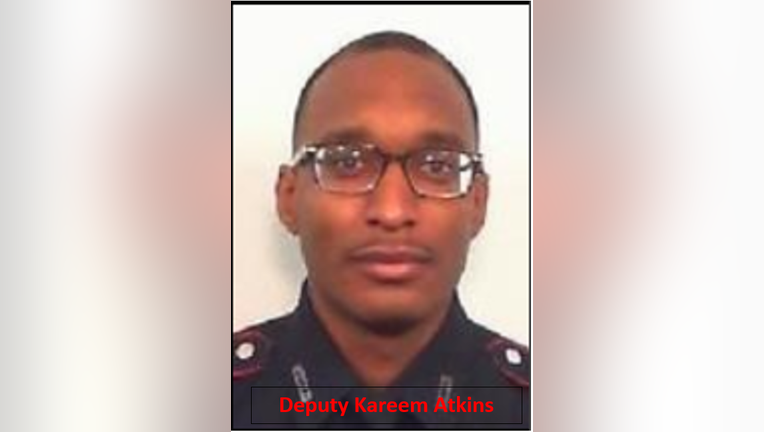 HOUSTON - Visitation and funeral services have been set for a Harris County Constable who was fatally shot during an apparent ambush in North Houston. 
RELATED: 3 officers shot, 1 killed during apparent ambush in north Harris Co.
Visitation and funeral services for Deputy Kareem Atkins will take place on Monday, October 25, 2021 at Champions Forest Baptist Church, located at 15555 Stuebner Airline Road in Houston. 
Visitation for family members will take place from 9 a.m. until 11 a.m. while department and public members can attend from 11 a.m. until 2 p.m. 
FOR THE LATEST NEWS UPDATES, DOWNLOAD THE FOX 26 NEWS APP
Funeral services for Atkins will begin following visitation at 2 p.m. 
Graveside service will take place at Klein Memorial Park Cemetery in Tomball.