Video shows panther pouncing on man -- with a twist!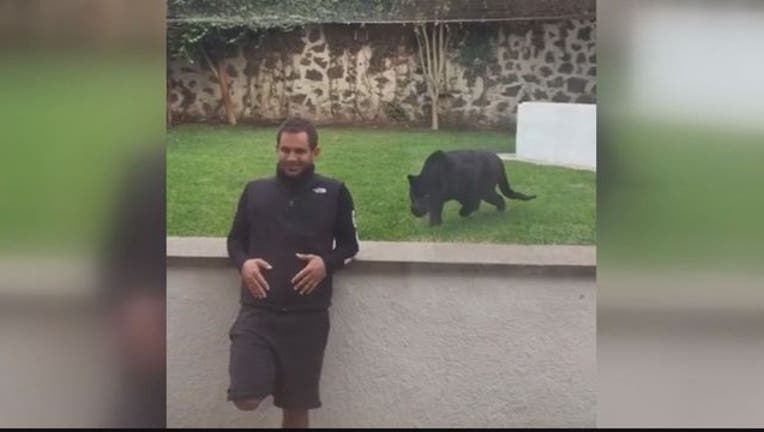 article
Another close encounter with a big cat, but this video has a twist! This man is the owner of a wild animal sanctuary in Mexico.
While he has his back turned you can see a panther sneaking up behind him. It pounces at him - but instead of attacking - it starts playing with him.
The owner then kisses the panther on the nose and pets it as if it's just a giant house cat.
A boy's encounter with a lion at a zoo in Japan was recently posted online. The video shows the toddler staring at a male lion during a visit to the Chiba Zoological Park with his family.