Video shows Fort Worth driver crashing into several cars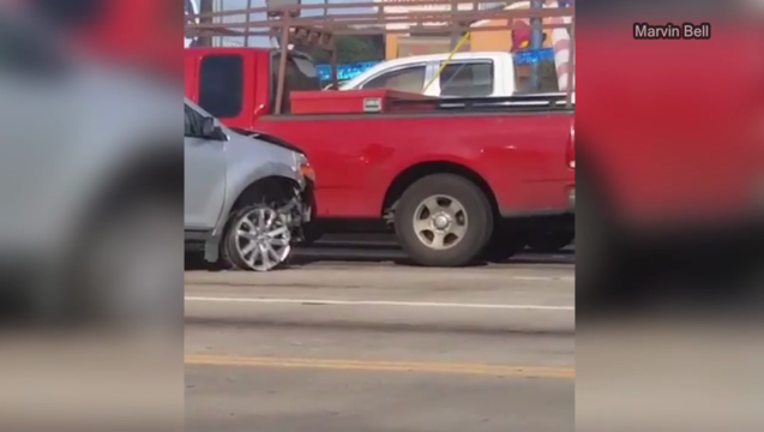 article
FORT WORTH, Texas - Crazy cell phone video shows a driver hit several cars in Fort Worth and then keep going.
FOX 4 viewer Marvin Bell's video shows the first crash near Granbury Road and Interstate 20 on Thursday. The driver of the SUV backs up after the crash and then drives off, littering the road with pieces of his vehicle.
The driver was later arrested after crashing again a little further down the road. He and another person were taken to the hospital in unknown conditions.
Fort Worth police said it was determined the driver had taken medication before the crash. A DWI unit is investigating the incident.
There were no major injuries.