UT MD Anderson Cancer Center interim president named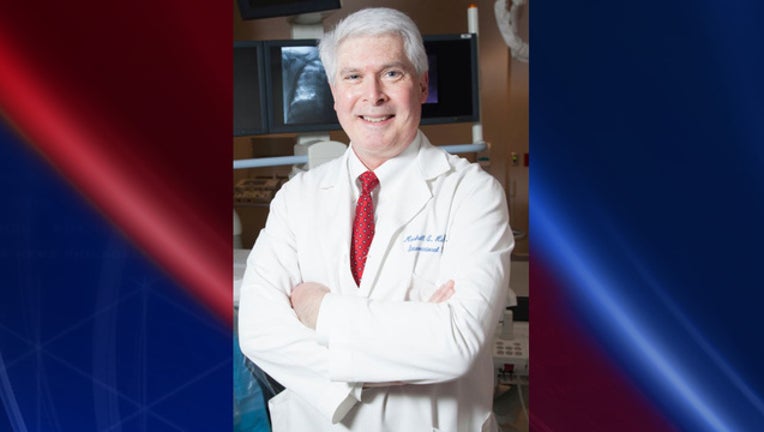 HOUSTON (FOX 26) - University of Texas System Chancellor William H. McRaven announced on Friday that Marshall E. Hicks, M.D., has been appointed as interim president of UT MD Anderson Cancer Center, effective as of Tuesday, March 21. Dr. Ronald A. DePinho's retirement as president takes effect on Monday, March 20.
Dr. Hicks, 59, who has served as Division Head of Diagnostic Imaging at MD Anderson since 2010, has played a leading role in the development of the institution's Shared Governance Committee.
"Dr. Hicks is a widely respected leader within the MD Anderson family, with nearly 20 years of service on the faculty," said Chancellor McRaven. "When we discussed potential candidates for the interim presidency, Dr. Hicks' name came up time and time again. His colleagues throughout the institution have great trust and confidence in him."
"I am honored to be asked to serve MD Anderson as its interim president," said Dr. Hicks. "This extraordinary institution holds a special place in the hearts of its patients and their families, our outstanding faculty and trainees, our dedicated staff, the Houston community and people across the world."
Once he begins his term as interim president, Dr. Hicks will appoint an interim head of the Division of Diagnostic Imaging to serve until he returns to that position.
A national search for a permanent president is projected to begin soon and will include the appointment of a search advisory committee to recommend top candidates to the UT System Board of Regents by the end of 2017.
"Given the national prominence of MD Anderson, we expect significant interest in this position from the most renowned cancer experts in the country," said UT System executive vice chancellor for health affairs Raymond Greenberg, M.D., Ph.D.