Turkey earthquake: Ways you can help those affected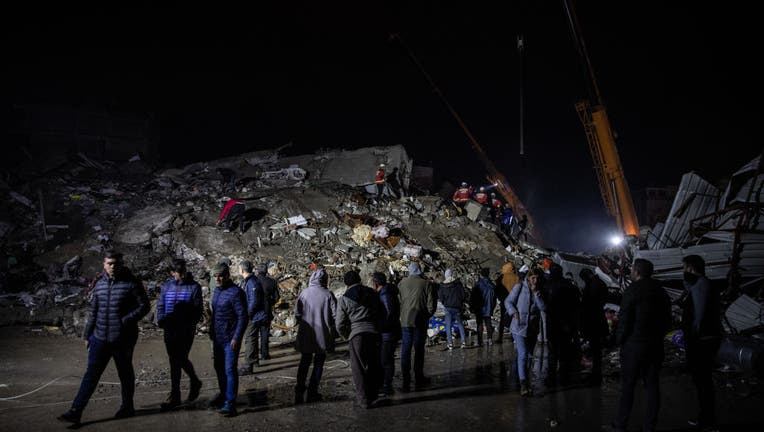 article
Rescue workers made a final push Thursday to find survivors of the earthquake in Turkey and Syria that rendered many communities unrecognizable to their inhabitants and led the Turkish president to declare it "the disaster of the century." The death toll topped 20,000.
The earthquake affected an area that is home to 13.5 million people in Turkey and an unknown number in Syria and stretches farther than the distance from London to Paris or Boston to Philadelphia. Even with an army of people taking part in the rescue effort, crews had to pick and choose where to help.
CONTINUOUS COVERAGE OF THE TURKEY/SYRIA EARTHQUAKE
As the search effort continues, there are some ways in which you can help those affected:
• Donate online at EmbraceRelief.org
• The American Turkish Association Houston is raising funds on the Turkish Philanthropy Funds website. Click here.
• You can also donate to the Fuel Relief Fund, which has already deployed a volunteer team to Turkey. The team will be distributing fuel directly to earthquake survivors to help them heat their homes, boil water, and prepare food. The team will also assist first responders, including search and rescue teams, medical personnel, and other aid organizations engaged in disaster response. To donate, you can click here. 
• Donate online on the Sports Authority Foundation website. The proceeds raised will support Turkey earthquake relief efforts. Click here.
For more ways to donate through groups around the country and around the globe, click here.
MORE: How to help earthquake victims in Turkey and Syria
FOX 26 is continuing to follow the latest on the earthquake. Be sure to download the free FOX 26 News app for the very latest. 
The Associated Press contributed to this report.