TSU, Houston Airports partner to build Aviation Education Facility at Ellington Airport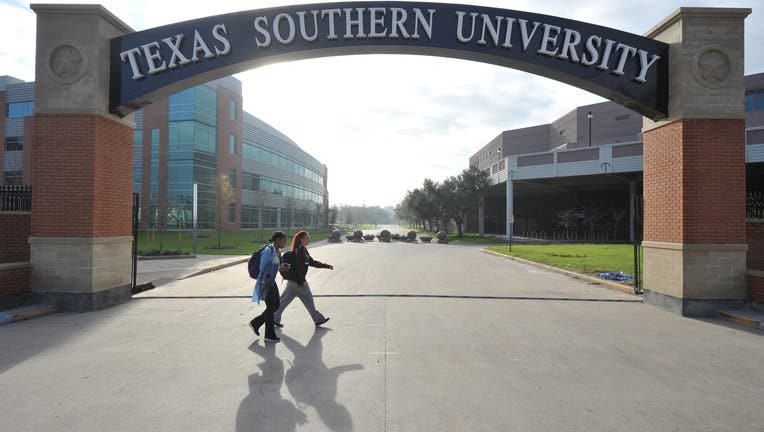 article
HOUSTON - Texas Southern University has entered into an agreement with Houston Airports to create an Aviation Education Facility at Ellington Airport. 
The agreement will span for five years and give a two-acre site at the airport. 
SUGGESTED: Houston SPCA announces Mary S. Montague Scholarship Program for Critter Camp
Officials said the facility will include: a 22,000 square foot hangar, 20,000 square feet of aircraft apron, 7,200 square feet of office and training/classroom space, 12,000 gallon above-ground aviation fuel tank, and vehicle parking. 
"The City of Houston is proud of its partnership with Texas Southern University, and we are excited to witness the aviation students' education and careers take flight. The air transportation industry in Houston and across the United States is growing and provides career opportunities for those with the skills needed to succeed," said Houston Mayor Sylvester Turner. "Earlier this year, the City provided $1 million in seed money to create a transformational health center at TSU. This project also will transform lives and help students prepare for the future." 
Texas Southern University currently offers a program in aviation science and technology. Success and increased student interest are why TSU needs to expand its aviation training program. 
DOWNLOAD THE FOX 26 HOUSTON APP BY CLICKING HERE
Houston Airports is supporting TSU in realizing its goal. Houston Airports, the Aviation Department of the City of Houston, has agreed to plan, design and construct an aeronautical hangar.
"Houston Airports is honored to invest in and inspire the next generation of aviation professionals," said Mario Diaz, Director of Aviation for Houston Airports. "The facility at Ellington Airport continues the illustrious story of Houston's aeronautical history. More than 100 years ago, farmers watched the U.S. Army carve runways through rice fields, so the nation's first pilots could train for World War I. Decades later, NASA chose Ellington Airport to train for the Apollo Lunar landing. Soon, students at Texas Southern University will apply the crucial lessons learned at Ellington Airport to revolutionize the aviation industry."
Houston Airports will invest up to $5 million to build the facility. It will be constructed on approximately two acres of land that is accessible to an existing taxi-lane connector at Ellington Airport. Because TSU is an accredited university, the Federal Aviation Administration allows Houston Airports to charge a reduced annual rent of $60,000 to lease the facilities. If the lease is extended beyond the initial five-year period, full market rate rent shall be charged.  There will be no impact to the City of Houston's fiscal budget.
"The Aviation Science Management program at Texas Southern University is thankful for this investment the City of Houston and Houston Airports are making in our students and in the future of aviation" said Executive Director of Aviation Dr. Terance Fontaine. "Likewise, we appreciate the unwavering support our program has received from President Lesia Crumpton-Young, Regent James Benham and the entire Board of Regents to get us to this point. We are honored to be the first tenants in this new lease space. This opportunity provides an enhanced environment for student learning opportunities as we work to address our nation's critical aviation needs. Furthermore, it provides space for our fleet of eight aircraft to be housed inside and protected from weather conditions, thus allowing us to preserve them for extended use."