Thousands of spiders cover Arkansas highway in huge webs like 'thick carpet'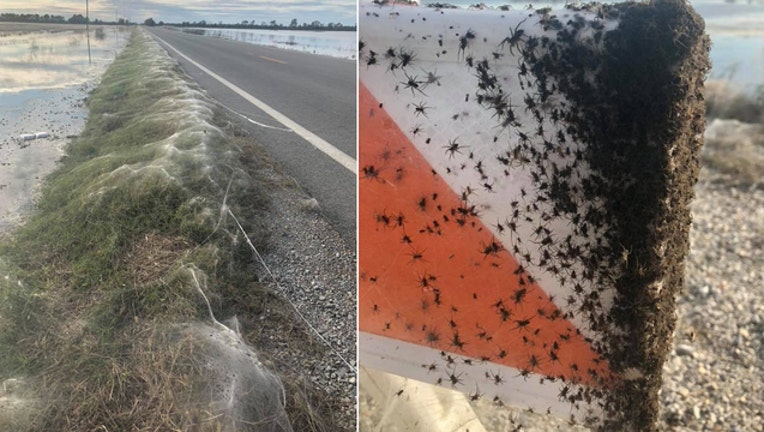 article
BONO, Ark. - Tents of sticky spider webs are covering the side of an Arkansas highway — and thousands of "creepy crawlers" are beginning to emerge.
Arkansas native Zach Riggs was traveling along Highway 230 outside of Bono city in Craighead County when he stopped to take pictures and videos of the shocking scene. "Anybody need some spiders?" he asked in a Facebook post.
Nearly 10,000 people have watched Riggs' 40-second footage, which shows what is believed to be Tetragnatha spiders — known as "stretch spiders" for their long bodies — covering road signs, construction equipment and traveling across giant webs almost completely covering a portion of the road like a "thick carpet."
Wildlife experts say it's typical for spiders to build massive nests for mating, especially if it's hot or humid.