Text messages indicates plea deal sought in Manziel case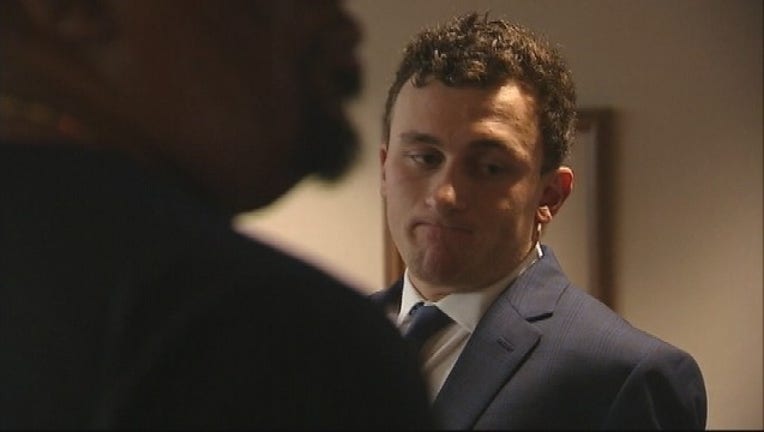 article
DALLAS (AP) - A text message accidentally sent to The Associated Press shows that Johnny Manziel's lawyer is seeking a plea deal in his domestic violence case, but has doubts about the quarterback's ability to stay clean.
The text message is from defense attorney Bob Hinton. It was transmitted after an AP reporter contacted him asking for comment about a hit-and-run crash Manziel was involved in Monday night.
Hinton writes: "Heaven help us if one of the conditions is to pee in a bottle."
The text also says Hinton was given a receipt by a colleague that purports to show Manziel spent more than $1,000 at a drug paraphernalia shop 15 hours after the crash.
Hinton says it was not known if the receipt from the paraphernalia store is legitimate.