Texas A&M football player allegedly threatened people at apartment complex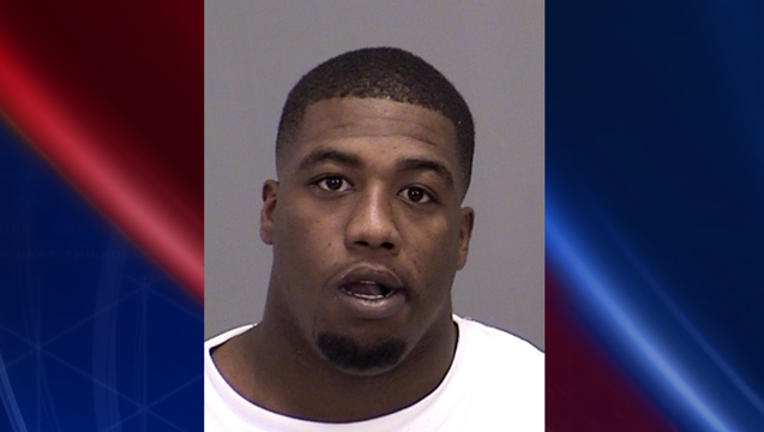 COLLEGE STATION, Texas (FOX 26) - A 23-year-old Texas A&M University football player was arrested on Sunday for allegedly pointing a firearm and threatening to kill several people at an apartment complex, according to police.
Zaycoven Dearnez Henderson, 23, was charged with three counts of aggravated assault with a deadly weapon, one count of tampering with evidence and and one count of possession of marijuana less than two ounces. Henderson is listed as a defensive line for Texas A&M University football on their website.
College Station Police Department officers responded to an apartment complex in the 1700 block of Harvey Mitchell Parkway in College Station around 2:30 a.m. on Sunday for a deadly conduct call following a report that two males had pointed a firearm at several people and threatened to kill them. According to police, when officers arrived they found the suspect vehicle leaving the complex and conducted a traffic stop, detaining both occupants.
Police say officers learned the passenger, identified as Henderson, had pointed a rifle at one of the victims and also threatened the other two victims saying he would kill them. According to CSPD, officers were able to locate a rifle discarded by the Henderson in a nearby wooded area that matched the exact description given by the victims.
The driver of the vehicle, identified by police as 24-year-old Terry Lechler Florez Jr., was charged with Possession of Marijuana less than two ounces.