Teenager 'seriously wounded' in shooting at business parking lot in Katy: HCSO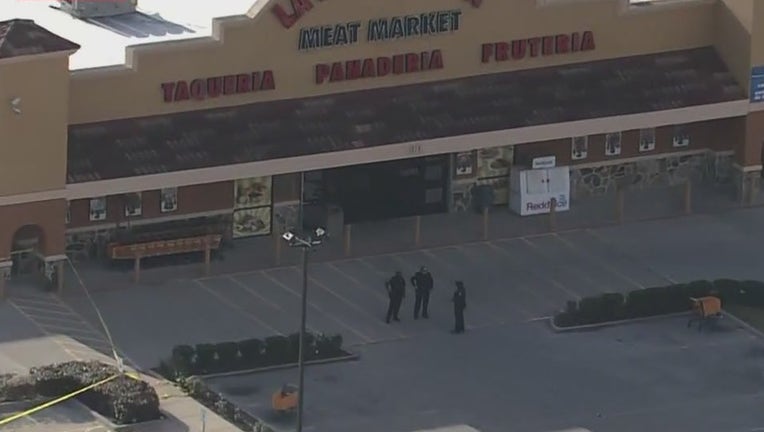 HARRIS COUNTY, Texas - The Harris County Sheriff's Office is investigating an afternoon shooting that ended with a teenager being airlifted to the hospital.
Authorities said the shooting occurred at a parking lot at 6845 Fry Road, near 529 in Katy around 3:15 p.m.
Authorities said when deputies arrived on the scene, they found a 16-year-old male teenager in the passenger seat of a 4-door vehicle with a single gunshot wound to the head. 
The teen was taken to the hospital via Lifeflight where he is currently listed in critical condition. 
FOR THE LATEST NEWS UPDATES, DOWNLOAD THE FOX 26 NEWS APP
Authorities said a preliminary investigation revealed that the victim and his brother were riding through the parking lot when they got into an altercation, both verbal and with gestures, which escalated to a shooting. 
Officials said they are currently looking for two males, possibly juveniles, one who may be Hispanic and the other who may be Black. They were both on foot at the time of the incident. 
Currently, officials have not located any independent witnesses. 
If you have any information, call (713) 221-6000 or Houston Crime Stoppers at (713) 222-8477.