Teen charged with pushing boy, 3, into pond in drowning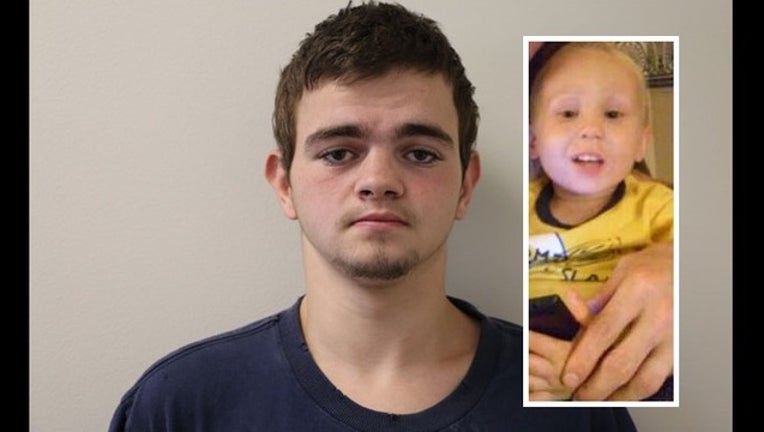 article
LUFKIN, Texas (AP) - An East Texas teenager is accused of pushing his pregnant girlfriend's 3-year-old nephew into a pond so the boy would drown to make room for the unborn child to live at their home.
Bobby Woods, 17, faces a charge of capital murder of a person under age 6. He was booked as an adult after his arrest Friday and remained in the Angelina County jail without bond Saturday. Online records don't list an attorney for Woods.
A criminal complaint says Woods told authorities that he wanted Mason Cuttler to die because his girlfriend was pregnant and he wanted to make room in the home for his unborn child. Mason's body was found Aug. 18 in a pond near Lufkin, a day after he was reported missing while playing outside as his parents cleaned their home, investigators have said.
Woods' pregnant girlfriend is the aunt of the boy, the complaint says. Further details about her were not immediately released.
Sheriff Greg Sanches said Woods was a member of one of three families living at the house.
Woods told sheriff's deputies he was aware of Mason's age and that the boy could not swim, according to the complaint. He said he pushed the child into the pond, then turned his back and made no effort to rescue the boy as he cried for help, the complaint says.
Mason's parents, Kevin Cuttler and Brandi Wonzer, said they appreciate everyone who helped search for their son.
"Thank you to the departments, law enforcement agencies and volunteers for your help in our time of loss," they said in a statement Friday. "We need time to grieve and try to heal."
Copyright 2015 The Associated Press. All rights reserved. This material may not be published, broadcast, rewritten or redistributed.