Teachers on Tinder? Swipe right in Houston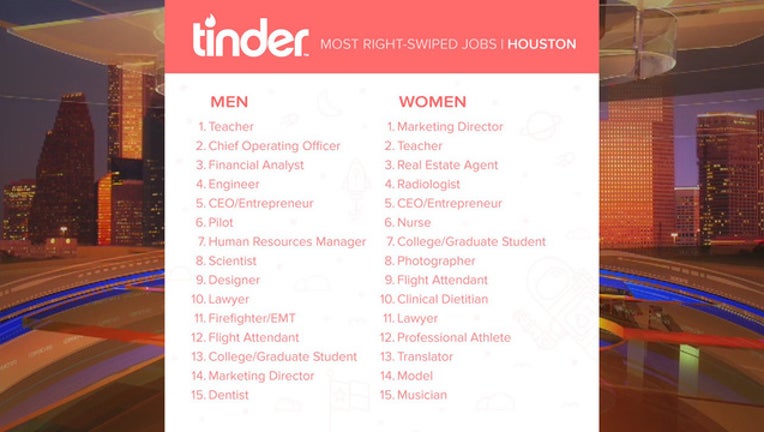 article
HOUSTON (FOX 26) - Whether you are a single man or woman in the Houston area, chances are that you are willing to date a teacher, according to data shared by Tinder. Both genders also tend to appreciate entrepreneurs and chief executive officers.
The dating app Tinder has introduced the option to add job and education details to profiles. Houston is among the top ten markets in the U.S. for the app.
Approving of a potential relationship on Tinder requires app users to swipe right and while men in the Houston area are doing just that at the greatest percentage for women who teach, women are doing that most often for marketing directors, followed by teachers. (The list was compiled based on the occupations of user profiles that received the highest ratio of right swipes from November 2015 through May 2016.)
Chief executive officers/entrepreneurs, flight attendants and college/graduate student are highly-ranked for both genders in Houston.
Tinder touts more than 26 million matches made each day and 11 billion matches made to date.