Suspect struck deputy constable with car after shoplifting, constable's office says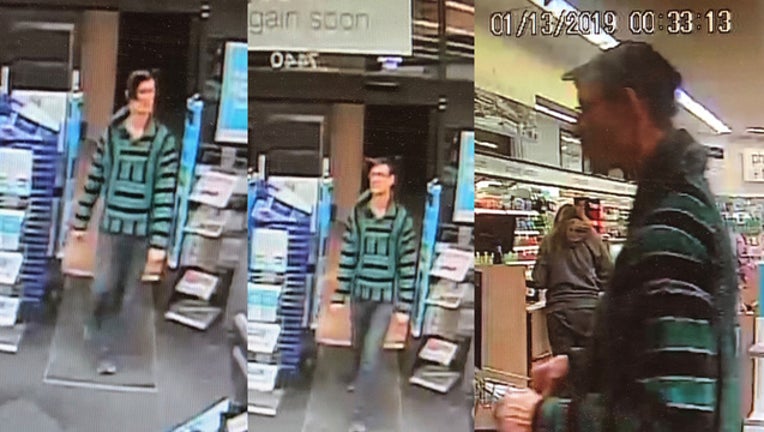 The Harris County Precinct 4 Constable's Office is asking for the public's help identifying a man who they say struck a deputy constable with his vehicle after shoplifting at a Walgreens on January 13.
Authorities say the off-duty deputy was in the parking lot of the Walgreens in the 7400 block of East FM 1960 after his shift when he saw a white male running out of the store with stolen merchandise.
Pct. 4 says when the deputy demanded the suspect stop, the suspect refused, got into his vehicle, reversed, and struck the deputy. The suspect was driving an early 2000s model green Ford Mustang.
Deputies say he was last seen fleeing south on West Lake Houston Parkway.
"Charges for Assault of a Peace Officer and Evading are pending once the suspect is identified. If you
recognize this suspect, please call our office at 281-376-3472." - Constable Mark Herman