Authorities fatally shot man who fired shots after chase in NW Harris Co.: sheriff
Authorities fatally shot a man who fired shots after a chase early Monday morning, Harris County Sheriff Ed Gonzalez says.
According to the sheriff, the incident began around 3:20 a.m. with a report of a drive-by shooting in the 11100 block of Cora.
FOLLOW THE LATEST HOUSTON-AREA NEWS
Sheriff's deputies responded to the scene, and deputies with the Harris County Pct. 1 Constable's Office also responded to assist with the call.
The sheriff says Pct. 1 deputies arrived at the scene and spotted a blacked-out vehicle nearby that appeared to have someone inside.
As a Pct. 1 deputy approached, the vehicle took off and a short pursuit began, the sheriff says.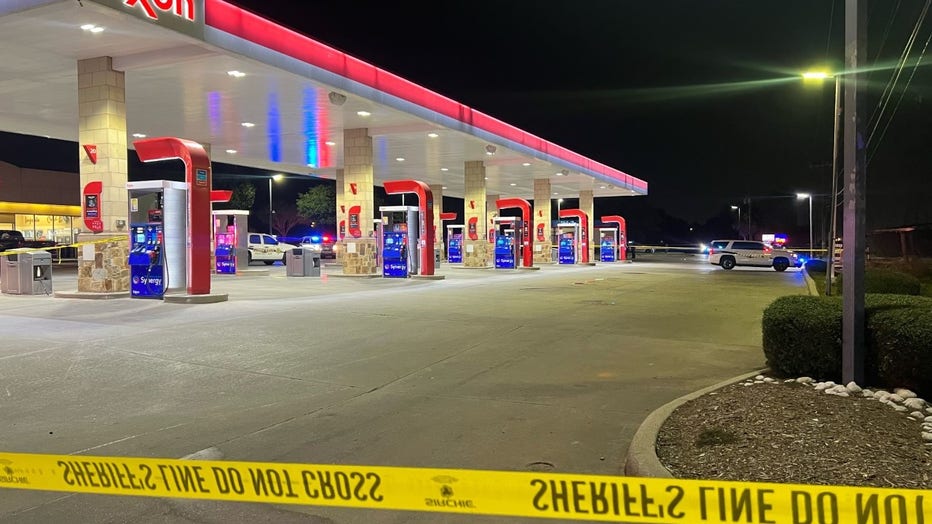 An investigation is conducted after a man was shot to death by authorities in northwest Harris County.
According to Sheriff Gonzalez, the driver crashed at Veterans Memorial and the Sam Houston Tollway, got out of the vehicle and fled on foot.
Other deputies began to arrive at the scene.
At some point, the sheriff says, the man began firing shots.
Two sheriff's deputies and two Pct. 1 deputies returned fire, striking the man, according to the sheriff. The man was pronounced dead at the scene.
The two deputies with the Pct. 1 constable's office are said to be a lieutenant with more than 30 years of service and a deputy with one year of service. One of the sheriff's deputies has six years of service and the other has two years of service.
No deputies were injured. Authorities say no injuries have been reported from the initial drive-by shooting call.
Sheriff Gonzalez says deputies are still investigating whether or not the man killed in the shooting was involved in the initial drive-by shooting.
An investigation is being conducted by the Harris County Sheriff's Office Homicide Division and Internal Affairs, as well as the district attorney's office.