Student charged after bullying visually-impaired classmate video circulates online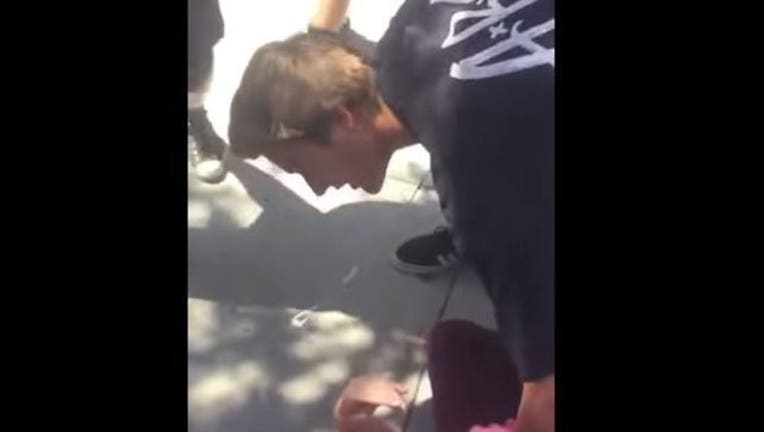 article
The video is circulating social media, and bringing attention to the national problem of bullying in schools. Now that bully has been arrested, and charged.
In a video posted online, a visually impaired student at Huntington Beach High School in California is being bullied by another student. Punches are thrown, before a third student comes into frame and in defense of the visually impaired student.
The bully is knocked to the ground as the third student yells, "you're trying to jump a blind kid?"
According Huntington Beach police, now that the video has garnered attention via social media, the bully has been arrested and charged with misdemeanor battery. He was released to his parents.
Huntington Beach High School also released a statement saying:
The  school  is  now  responding  to  this  isolated  incident  by  interviewing students and  witnesses  to  determine  exactly  what  happened.  Additionally,  the  school  is  working with  local  authorities  to  define  the  appropriate  actions  necessary  once  all  of  the information  is  collected. 
Huntington  Beach  High  School  has  a  very  strong  anti-bullying  code  of conduct  and  will  not  condone  this  type  of  behavior  from  any  student.
The original story and video can be seen here. We warn you that the video contains graphic language that may not be appropriate for young viewers.