Splendora PD searching for suspect who ran from police twice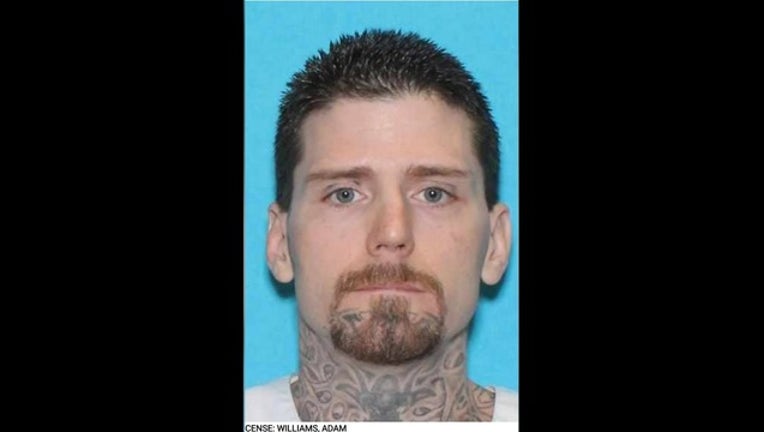 article
SPLENDORA, TX - Splendora authorities say a search is underway for a suspect who ran from police twice. Police officials are trying to track down Adam Williams. 
Officers were dispatched to the YMCA, at the intersection of First street and Creekwood to investigate a suspicious person call.  When officers arrived, they found Williams and tried to frisk him for their safety. Williams fled the scene. Officers were then able to catch and restrain him. Once he was restrained, Williams stated he hurt his leg, so officers requested EMS to respond.  During the time EMS checked out the suspect, Williams was able to un-restrain himself from the gurney and take off on foot.  
Officers were told by another male at the scene that Williams contacted other individuals prior to the police showing up--to "come and get him, so they could rob people." Police set up a perimeter and requested a K-9 to locate Williams. The dogs lost Williams' scent and were unable to find him.  A warrant has been filed.
Authorities are asking anyone with information on Williams whereabouts to contact: 936-760-5800.