Son of fallen soldier runs Marine Corps marathon, lays medal on Dad's tombstone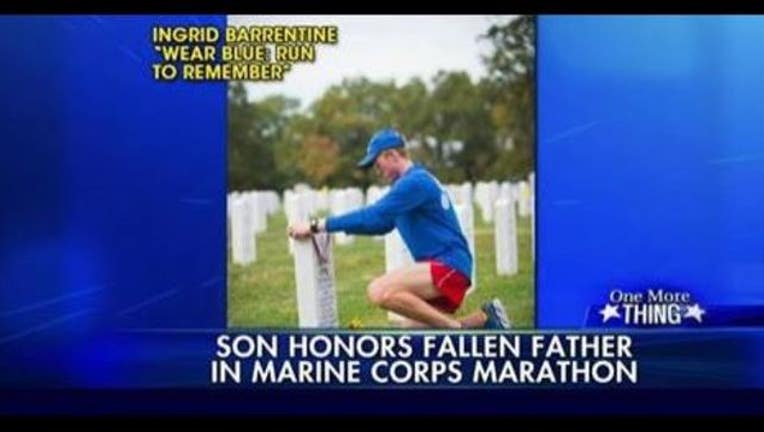 Yesterday, 18-year-old Seamus Donahue ran in the 40th Marine Corps Marathon in honor of his father, Maj. Michael Donahue, who was killed in Afghanistan last year.
The father and son always had a special bond through running, so Seamus came up with a powerful and touching way to pay tribute to his dad.
After the 26.2-mile race, Seamus walked from the finish line to Arlington National Cemetery and placed his medal on his father's grave.
Watch the touching clip from "The Five" above.