Six dry cargo cars overturn in train derailment in Spring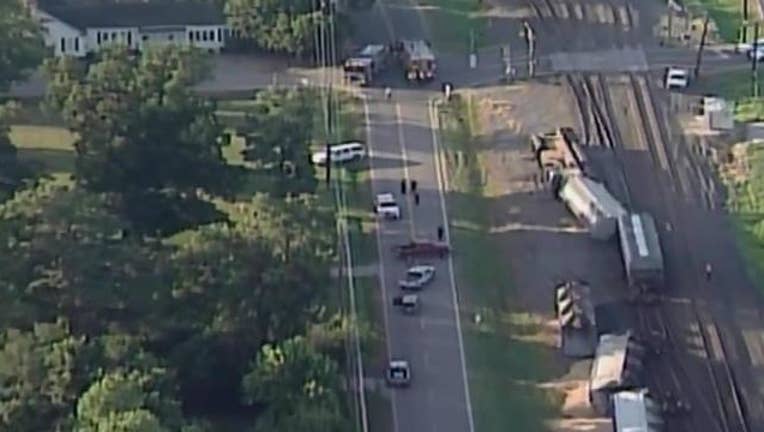 Harris County Sheriff's Department is on the scene of a train derailment in Spring.
The accident happened on the 26000 block of West Hardy near Old Town Spring. Both directions of Hardy are blocked.
At least six dry cargo cars have overturned. One of the locomotives overturned and is leaking oil, but it is contained.
HAZMAT crews are on there way to the scene to investigate.
This story is developing and will be updated accordingly.