Houston Weather: Showers and storms return to Southeast Texas during middle of the week
HOUSTON - After several really nice days in Houston over the weekend, the clear and dry weather will transition to some soggy days. 
A cold front will crawl into southeast Texas Tuesday night and Wednesday morning. Strong to severe storms and heavy downpours are possible along and ahead of the front, starting Tuesday afternoon.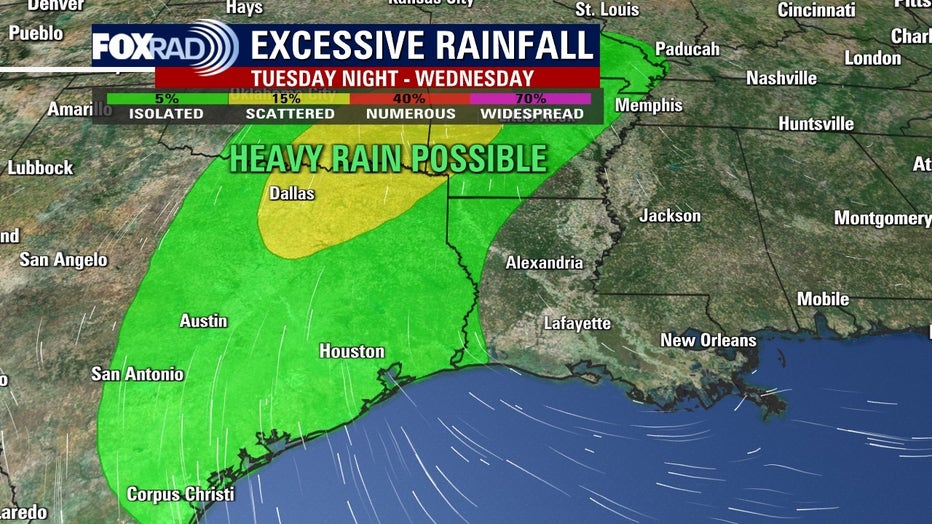 Most folks will see .5 to 2 inches of rainfall during this time but isolated spots could receive higher amounts. 
DOWNLOAD THE FOX 26 WEATHER APP
The Weather Prediction Center has most of the FOX26 area in their "Marginal Risk" for excessive rainfall Tuesday afternoon through Wednesday morning.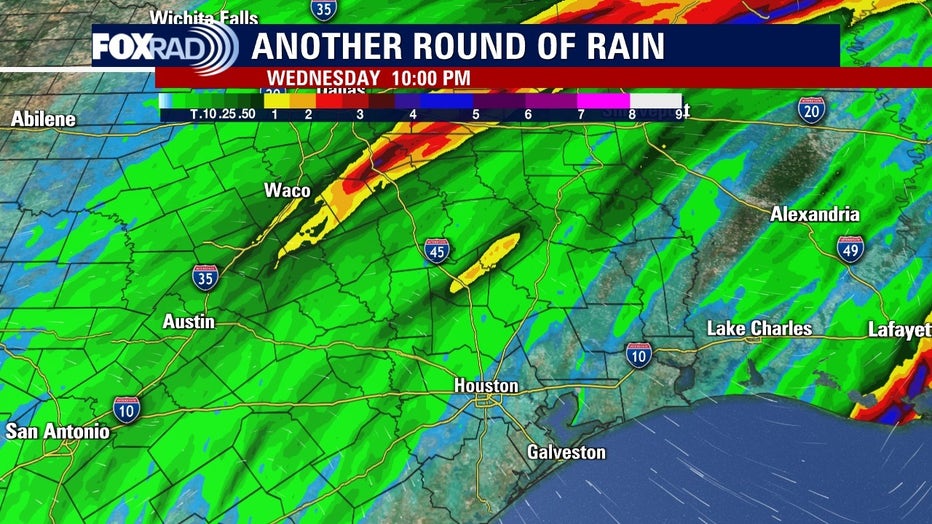 Minor flooding is possible if heavy rain rates occur in vulnerable locations. 
CHECK OUT JD's HURRICANE GEAR TEST
Rain may move repeatedly across the same area, causing a rapid rise on creeks and bayous, but they are not likely to exceed their banks.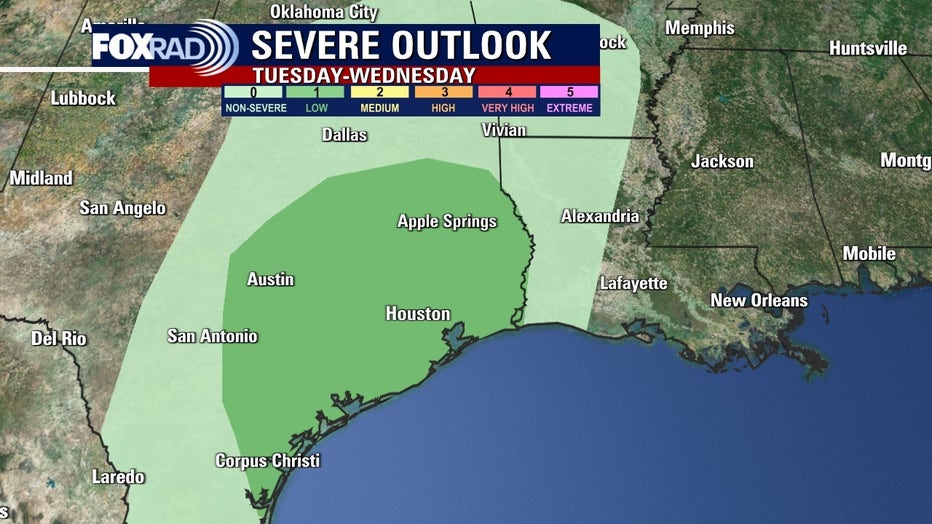 Some of these storms will be strong with numerous thunder and lightning. A few could become severe with strong winds being the primary threat. 
TRACK THE STORMS WITH OUR INTERACTIVE RADAR
The Storm Prediction Center has most of the FOX26 area in their "Marginal Risk", which is 1 out of 5 on their scale for severe storms.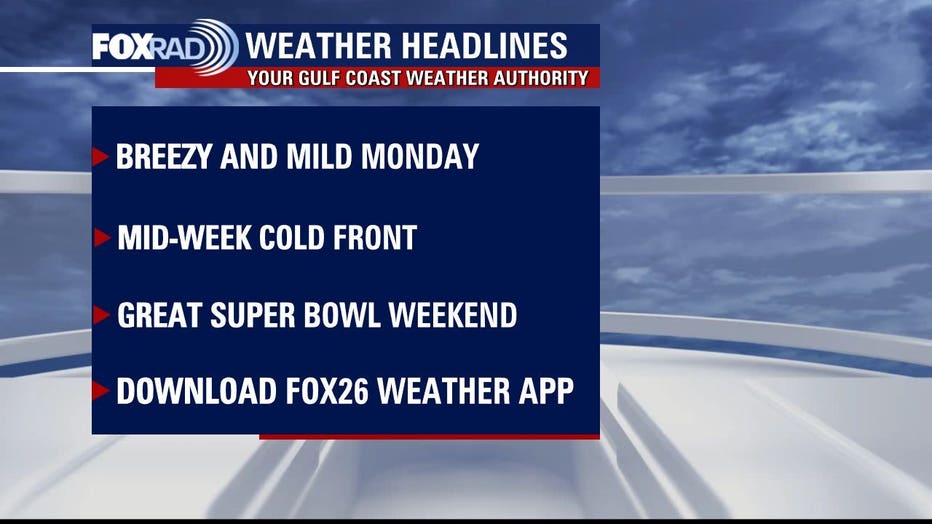 Look for a sunny pattern after the front with some chilly mornings. Another cold front blows in on Friday with no expected storms.
MORE STORIES BY METEOROLOGIST JOHN DAWSON
That second front will help create a beautiful weekend with wake-up temperatures in the 30s.