Shoplifter changes heart sends store $50 "for merchandise"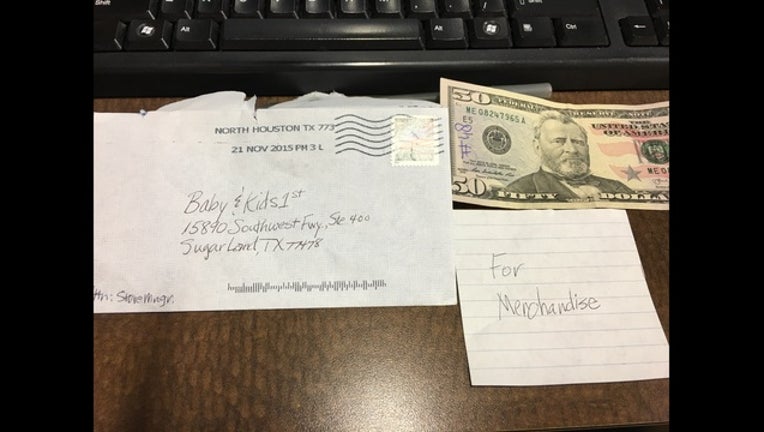 HOUSTON (FOX 26) - Yvette Muller and her husband own Baby's & Kids 1st retail stores in Houston,Sugar Land and the Woodlands. After items had been shoplifted from there store they, received an anonymous letter with a $50 bill in it and a note that said "for merchandise".  "When so much has gone wrong in the past week in the world, it gave us a renewed faith in mankind" says Yvette. "When there are so many "watch out for the bad guys during the holidays" stories,  it was so uplifting to receive this".
This is the 1st time in there 28 year history that this has ever happened.