'She will not die in vain': Family of Vanessa Guillen reacts to Fort Hood firings
HOUSTON - The family of Vanessa Guillen reacted to the firing and suspensions of several Fort Hood officers announced on Tuesday, Dec. 8.
Attorney Natalie Khawan and the Guillen family spoke passionately about the news. "Vanessa's death will not be in vain. It will live with us forever," Khawan told reporters. 
"This is considered the Me Too movement for the military and I'm honored and I'm proud to be behind it," said Khawan.
14 soldiers and officers were fired or suspended for misconduct at Fort Hood following an extensive investigation. 
Following a nearly month-long investigation with more than 1,800 soldier interviews, the board found hundreds of credible claims of sexual assault and sexual harassment at the army base.
The findings point to chronic leadership failures and a toxic culture that enabled this behavior at the post.
The Guillen family says the findings were appalling and show that many others, like Vanessa, never came forward out of fear.  
"Here we go again today – why she didn't report it. Because of retaliation. She was afraid of that and I always hear the saying 'protect our women.' But we cannot protect our women without respecting our women and I'm not only saying that as a victim of this crime. I'm saying this as a woman, as someone who wanted to sign up for the military," said Lupe Guillen.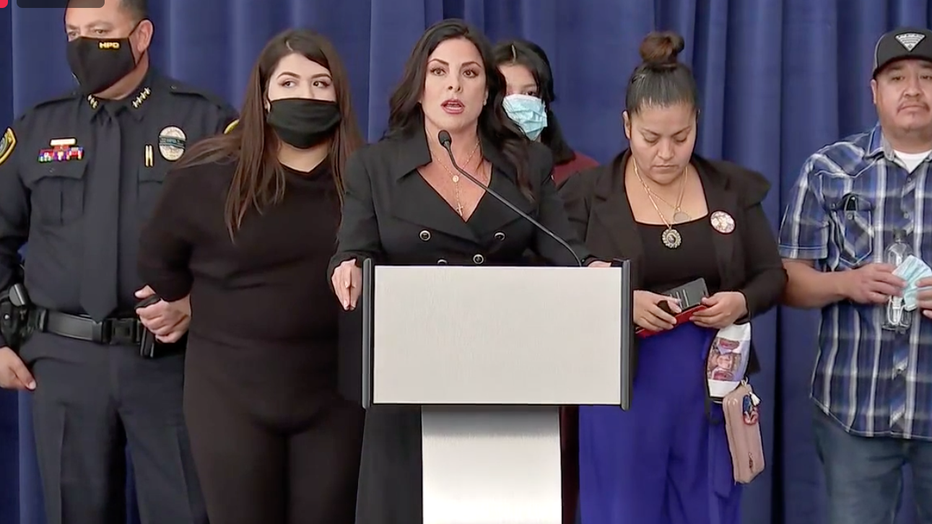 The family was emotional during the news conference but saw the silver lining that others in situations similar to Vanessa Guillen will now receive justice. 
RELATED: WHO IS VANESSA GUILLEN?
Although the army's actions spoke volumes to the Guillen family, her sisters say their work in keeping Vanessa's legacy alive is just getting started.

"There were individuals that we asked for them to be removed and they have been removed. Now it's for us to keep on asking for justice," said Mayra Guillen. 
"To be truly honest, I don't think we're satisfied. We won't be satisfied until the act passes, until the legislation passes and until we get actual accountability, answers, justice for Vanessa Guillen," said Lupe Guillen. 
Houston Police Chief Art Acevado said that the family's strength since Guillen's disappearance 'moved the United States Army' to act.
Guillen, 20, was last seen on the morning of April 22 in the parking lot of her Regimental Engineer Squadron Headquarters, 3rd Cavalry Regiment on Fort Hood, Texas. 
After an investigation, it was discovered that Guillen had been bludgeoned to death at Fort Hood by fellow Spc. Aaron Robinson who later killed himself.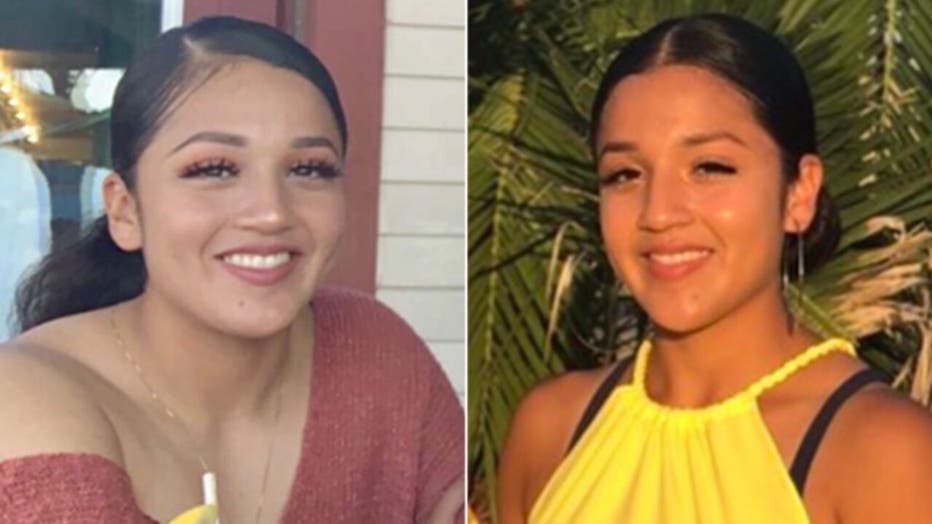 Fort Hood officials and Special Agents from the U.S. Army Criminal Investigation Command are asking for the public's assistance in locating Pfc. Vanessa Guillen, a 20-year-old Soldier stationed at Fort Hood, Texas. (Fort Hood Press Center)
"It was refreshing to hear the truth," Attorney Natalie Khawam said Tuesday. 
RELATED: Advocates push for "I am Vanessa Guillen" bill to assist soldiers and military families
The death of Vanessa Guillen sparked the United States Army to look into the ongoing issues at Fort Hood. Her disappearance and death were one of the first in a string of missing and slain soldiers that plagued the base. 
"The numbers are high here. They are the highest in most cases for sexual assault, harassment, murders, for our entire formation in the U.S. Army," Army Secretary Ryan McCarthy said during a visit to Fort Hood this year.
Khawam said while policy change is great, the family would like to see legislative change. It's the reason they're pushing for the I Am Vanessa Guillen bill to pass in Congress. Ultimately, the Guillens said they don't want other families to go through what they've been through.