Shane Johnson talks about embracing the hate as antagonist in Power on Starz
It's argued you should never meet your heroes in real life, because they're never as they seem, but in this current epoch, where villains are becoming increasingly likable, it may come as a surprise when the person who portrays them is the complete opposite of their persona. 
PREVIOUS: BackstageOL gives us a preview of Power Book II: Ghost
Take an individual like Shane Johnson, who has enjoyed a fruitful career as an actor since 1996, but came into prominence for playing Cooper Saxe on Starz Network's hit show Power and its spinoff Power Book II: Ghost.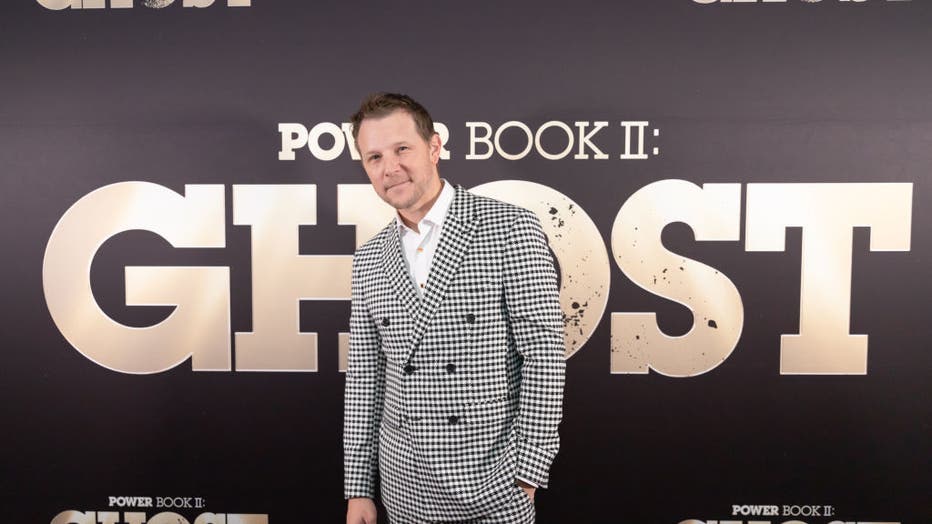 NEW YORK, NEW YORK - MARCH 14: Shane Johnson attends STARZ's "Power Book II: Ghost" Season 3 Dinner Reception on March 14, 2023 in New York City. (Photo by Joy Malone/Getty Images)
The show, which was co-created and starred entrepreneur and music legend Curtis "50 Cent" Jackson, who also was Executive Producer, has been around for nearly a decade. And Johnson has been part of the series since its inception, as one of the most hated antagonists in premium network television. However, that does not seem to bother him as much as you'd think.
"I think everybody knows that we're actors playing characters, but the fans really get into treating the actors like the character," Johnson explained. "And so I get a lot of hate, and it's pretty cool."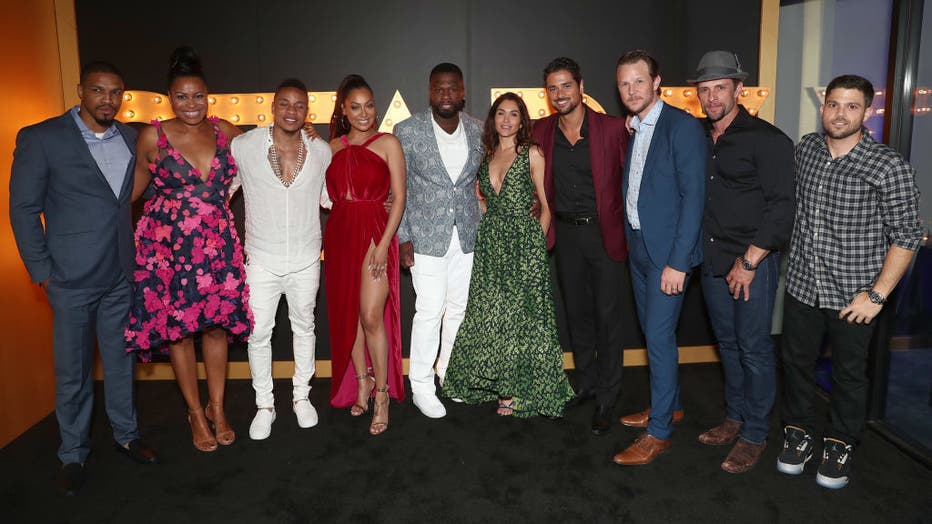 WEST HOLLYWOOD, CA - JUNE 23: Michael Ferguson, showrunner Courtney Kemp, actor Rotimi Akinosho, actress La La Anthony, Curtis '50 Cent' Jackson, actress Lela Loren, actors JR Ramirez, Shane Johnson, David Fumero and Jerry Ferrara attend STARZ "Power
Why would someone love to be hated? Because for Johnson, it means he fulfilled his goal as an actor to bring the character to life. So much so, however, that people are not afraid to come up to Johnson, when they encounter him on the street or via social media, to tell him how much they hate his character.
"I actually think it's really cool that people have the access that they have to us, there's obviously there are drawbacks too… I don't take any of it personally, like for me, I actually have gotten to the point where I take all the negative hits and all the like, 'I hate you,' 'I want to kill you,' all that sort of stuff as like love. You know, it feels like accolades to me, because it just means if somebody hates me enough on their screen, or is riled up enough by what I'm doing, that they take the time to go find me on Instagram, and go, 'if I ever see you, I'm gonna punch you in the face,' then I'm doing my job." 
In other words, Johnson, much as he hopes his "fans" do, is able to recognize the perplexities behind playing an antagonist. As Cooper Saxe, Johnson plays a prosecutor for the U.S. Attorney's Office tasked with shutting down the underground drug world and hunting down the kingpins in New York City.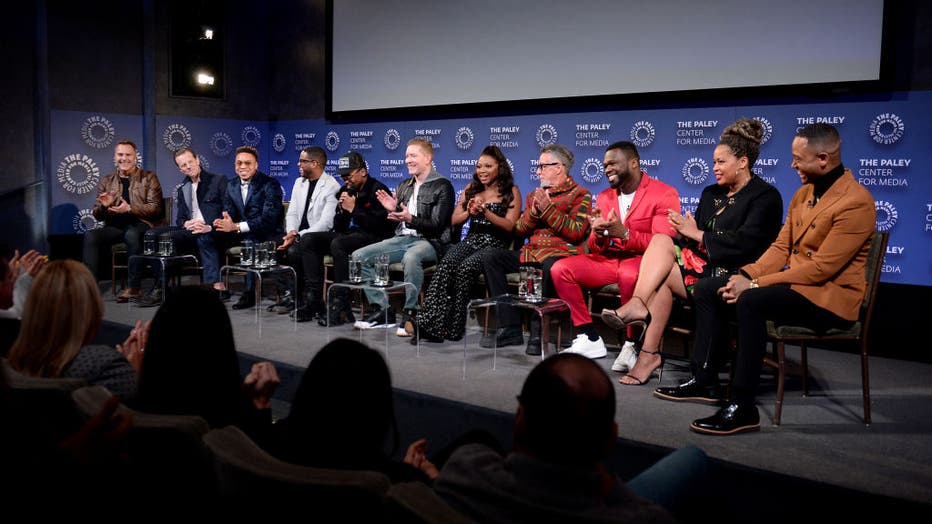 NEW YORK, NEW YORK - FEBRUARY 07: Mike Dopud, Shane Johnson, Rotimi, Larenz Tate, Michael Rainey Jr., Joseph Sikora, Naturi Naughton, Mark Canton, Curtis "50 Cent" Jackson, Courtney A. Kemp, and Terrence J. speak onstage during the Power Series Final
When it all boils down to it, Saxe is not exactly the villain but because he's the foil for the main characters, who are by all accounts, murderers and drug dealers, the viewer nonetheless finds themselves rooting for them instead. 
"There's been like this the advent of dark heroes, of Dexter, The Sopranos, Scarface, so it's been around, but you actually find yourself rooting for a serial killer," Johnson explained. "I mean, let's be real James St. Patrick. Is this ideal that we go, 'that's James, but Ghost is like, okay,' but that dude, that character was a serial killer… Tommy is a serial killer like there's nothing else you can call them; they've killed more than 10 people. Yeah, if you knew somebody that killed more than 10 people, you wouldn't be like, 'oh my god, can I get a picture with you?'"
This is certainly not to diminish the work those respective actors have put in, as Johnson noted when talking about his co-stars. 
"For every cheer that Michael Rainey Jr. or let's say, Omari Hardwick or Joseph Sikora gets as the hero side of the cast, the entire villain side of the crew have a collective tax on that both sides are making this story pop," he explained. "And, you know, the reality is, is that every hero needs a villain." 
"Almost across the board every time I see somebody out, and they come up, and they're like, 'oh my god, I hate you, man, what are you doing? You gotta leave my boy alone and stuff,' the next usually the next sentence out of their mouth is 'can I get a picture?' And I'm like, 'yeah, of course!'" Johnson continued. "The reality is, they understand that if there were no friction- if I didn't exist in the Power Universe if there was no law enforcement and no, I guess bad guys in the show., there would be no show." 
However, in subsequent seasons and the spinoff from Power viewers have noticed a more nuanced version of Cooper Saxe, which Johnson really appreciates from a storytelling perspective.
"[Creator] Courtney [Kemp] kept adding these layers and one of the layers that was added in season one of Ghost is my family, which kind of just puts a new perspective on like, 'oh my gosh, the trauma that this guy has experienced. I kind of get; the six years that we've watched of this guy now kind of makes sense,'" he explained. "And you really start to kind of go, Wow, this guy's got depth and dimension, and he's not just a hammer, there's a whole toolkit here, and so I love that."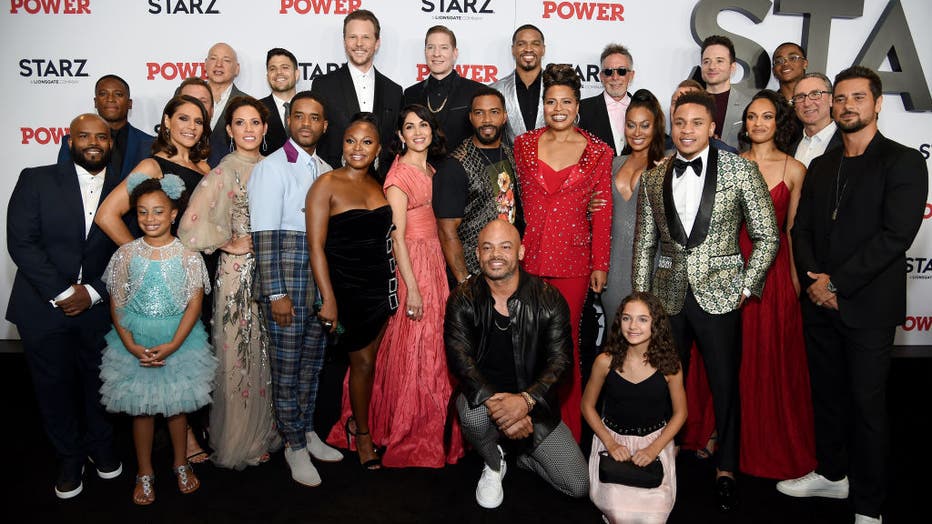 NEW YORK, NEW YORK - AUGUST 20: Cast of "Power" (L-R) (Back Row) Guest, Evan Handler, Jerry Ferrara, Shane Johnson, Joseph Sikora, Michael J. Ferguson, Michael Canton, Joe Perrino and Michael Rainey, Jr. (Front Row) Guest, Monique Gabriela Curnen, Am
And with the recent premiere of season 3 of Ghost, Johnson said viewers can expect more complexities through his character.
"Cooper Saxe has got himself into quite a pickle," he explains in part. "There's so many different incredible dynamics that I'm getting to play, and I feel like we've really fleshed the character out."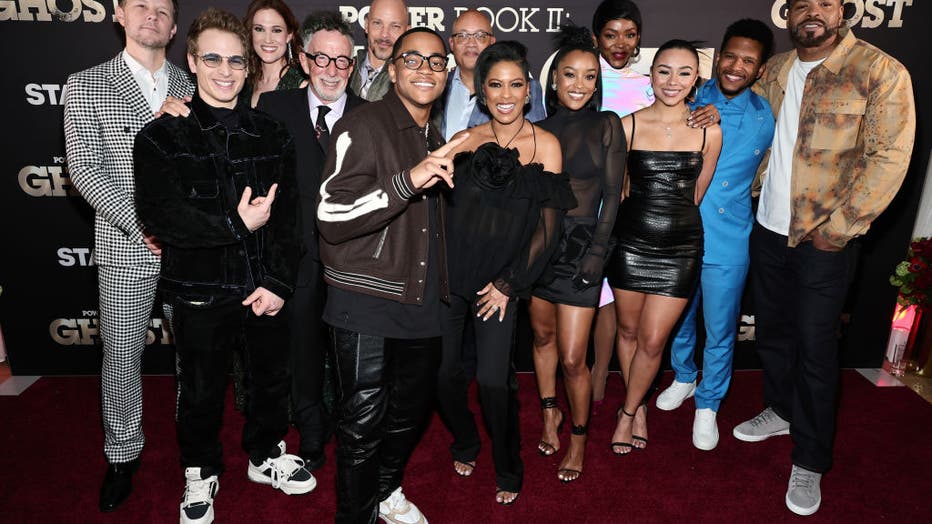 NEW YORK, NEW YORK - MARCH 14: (L-R) Shane Johnson, Gianni Paolo, Paton Ashbrook, Mark Canton, Berto Colon, Michael Rainey Jr., Tamron Hall, Brett Mahoney, LaToya Tonodeo, Caroline Chikezie, Alix Lapri, Lovell Adams Gray and Method Man attend "Power
From humble beginnings with a small-speaking role in Steven Spielberg's Saving Private Ryan, Johnson has certainly come a long way and notes he never forgets where he has come from. And for that reason, the hate will never phase him.  
"I grew up in a trailer park man and have been through the ups and downs of this business," he explained. "I've been in this business, like I said, since 1996…you know, going, 'how am I going to pay my bills? To completely flourishing and having an abundance, so I've had both and so when I'm on the good end of it, I just am so appreciative because I know what the other end of it is."
"And, I also know that damn near everybody that's in this business has a dream; we're dreamers, man," Johnson concluded. "We're dreamers, and we're storytellers."