Santa Fe neighbors embattled in Confederate flag dispute reach agreement
SANTA FE, Texas - A dispute between neighbors going on for more than 10 years in Santa Fe, Texas appears to finally have been resolved. 
PREVIOUS: Santa Fe woman arrested after Confederate flag dispute, neighbors at odds on where it flies
Rosie Yanas told FOX 26 last week how she lives next door to her 80 and 90-year-old parents and on the other side of their fence, their next-door neighbor's confederate flag hangs on the opposite side. 
She said for years, Yanas has tried to get the neighbor to move the flag back to their own side of the fence but claims he harasses her about it and intentionally flies it on the weekend for all to see. 
However, as of Monday morning, Yanas posted on Facebook that it appears to have all been finally taken care of with the neighbor moving the flag to his side of the fence.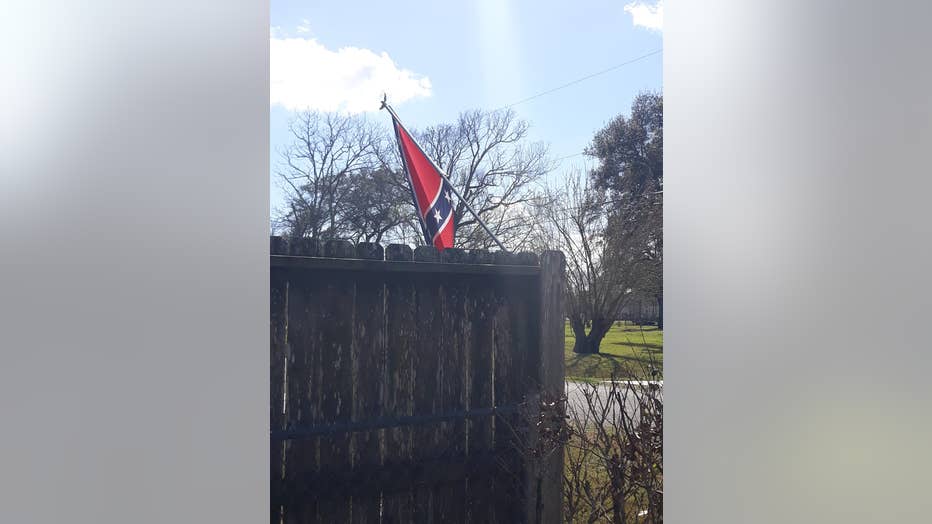 (Photo courtesy of Rosie Yanas)
"What took him 30 seconds to do what we have been asking for the last 13 years...happened over the weekend," she said in the post. "The flag is on his side of the fence. When you turn the corner, you know exactly who it belongs to. That's all we have been asking."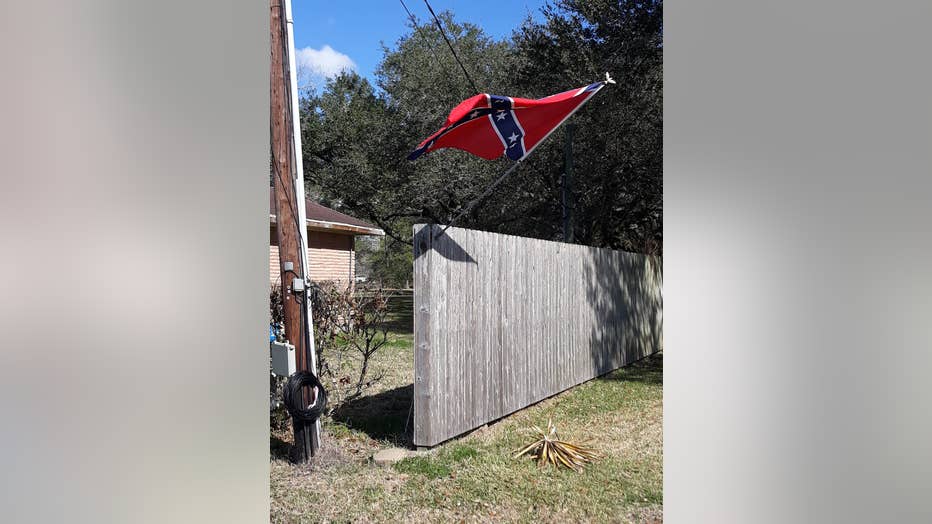 (Photo courtesy of Rosie Yanas)
"It's crazy it took all this time.... my family is thrilled this has taken place," she continued. "I'm still in all kinds of trouble but seeing this makes it all worth it."