Reward offered after Sugar Land woman attacked while taking out trash
SUGAR LAND, Texas - A $10,000 reward is being offered for information leading to the arrests in the brutal attack of a Sugar Land woman.
Shefali Tejani, 46, was taking the trash out to the curb around 7 p.m. one evening on the safe, quiet Wilmington Court where her family lived.
She was jumped and beaten and left needing 52 stitches. That was November 5, and more than a month later, the attacker hasn't been caught.
"I fought, and I kicked, and I hit, and I yelled," said Tejani.
Tejani is hoping the surveillance video and reward money will lead to the arrest of the masked man and his getaway driver who attacked her and left her with traumatic injuries and constant lingering fear.
"Can't get out of the house; scared all of the time, even in the daytime," said Tejani. "Just wanna know why it happened."
"It is a larger SUV—we believe a dark-colored Chevrolet Tahoe," said Sgt. Matt Levan, who is leading the investigation with Sugar Land Police. "We know that there were two assailants involved."
Surveillance video shows the dark SUV lingered in the neighborhood for about an hour, seeming to wait until Tejani walked outside to take out the trash.
"We don't believe that it was a random act," said Levan.
Tejani says she doesn't know who the man is or what he wanted.
"I have no idea," said Tejani. "He did not ask me for anything. He did not demand anything. He did not say a word. He just started hitting me and at some point dragging me and probably trying to pull me towards the car."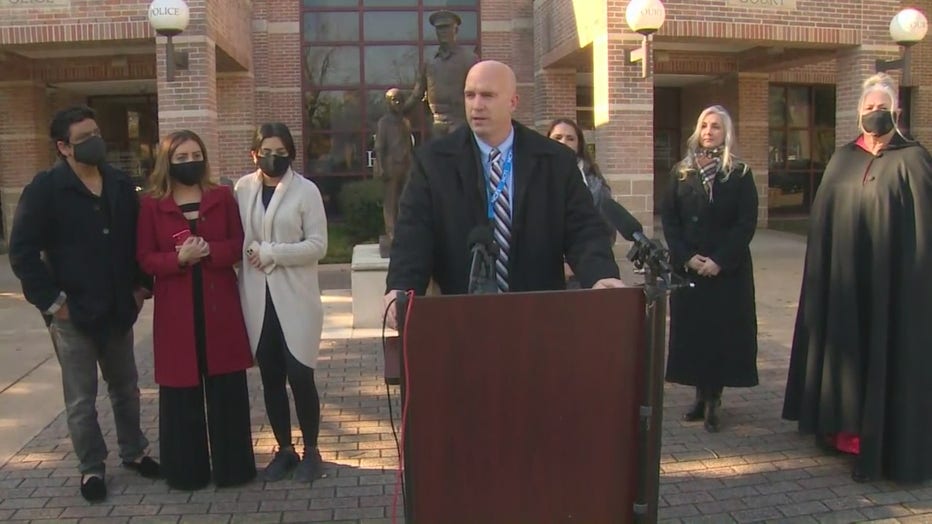 Sugar Land police, Fort Bend County Crime Stoppers and the victim's family held a press conference asking for help finding the person responsible.
"The assailant that struck and attacked Mrs. Tejani was a tall male, unknown race at this point," said Levan. "Was wearing dark clothing, a hoodie, and a mask. The assailant did not say anything or make any demands to Mrs. Tejani when the assault happened."
The investigation is ongoing.
Anyone with information on this attack could be eligible for the $10,000 reward. Tips can be reported to Fort Bend County Crime Stoppers by calling 281-342-TIPS or going to their website or in the P3 Tips app.