Red Cross urges gamers to obey laws of war while playing first-person shooters: 'Even wars have rules'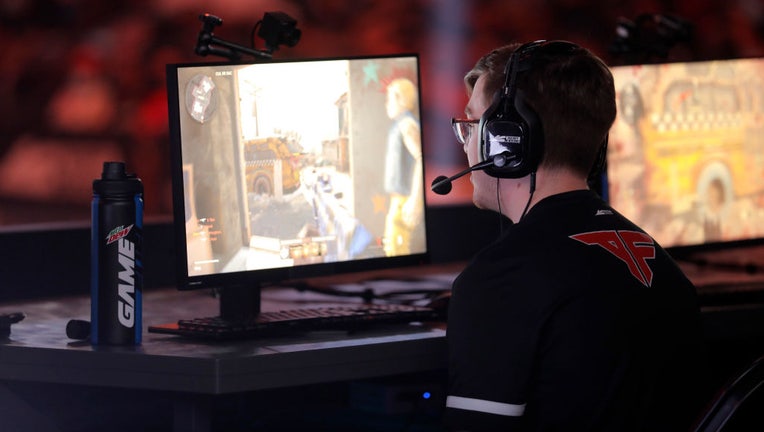 article
A humanitarian organization is calling on all first-person shooter (FPS) players to obey the "Rules of War" — real-life guidelines governing wars — in the world of video games as well. 
"We, The International Committee of the Red Cross (ICRC), rally all FPS gamers to play by the Rules of War, which protect the humanity and dignity of people all over the world," the group declares on its website. 
The ICRC explained that it was trying to fight against the normalization of war, even for gamers playing games involving guns or including themes of conflict from their couch. 
TRANS GAME DEVELOPER LAUNCHES FIRST PERSON SHOOTER WHERE PLAYERS KILL ANTI-TRANS VILLAINS, INCLUDING PRIESTS
"Every day, people play games set in conflict zones right from their couch. But right now, armed conflicts are more prevalent than ever. And to the people suffering from their effects, this conflict is not a game," ICRC wrote on its website.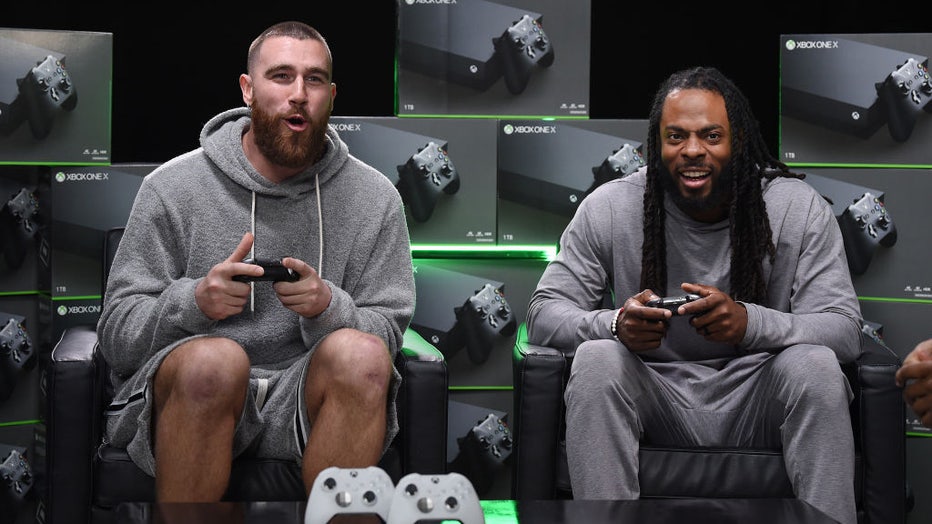 FILE-Travis Kelce and Richard Sherman join the annual Xbox Sessions: Game Before the Game at M3 Studios on January 28, 2020 in Miami, Florida. (Dimitrios Kambouris/Getty Images for Xbox)
The humanitarian group continued: "It destroys lives and leaves communities devastated. Therefore, we're challenging you to play FPS by the real Rules of War, to show everyone that even wars have rules—rules which protect humanity on battlefields IRL [In Real Life]."
A spokesperson for ICRC, Christopher Hanger, told Fox News Digital that the campaign was not intended to take "away the joy and fun of playing first-person shooter games." 
"We want to collaborate hand in hand with the community to have a tangible and meaningful outcome for IHL as a common good for humanity. This does not mean that we want to in any way force the industry or players to incorporate the laws of war into video games but rather to start having exchanges about how these laws are designed to protect each and every one of us in a situation of armed conflict," Hanger added. 
He also emphasized that the ICRC is focused first and foremost on "real-life armed conflict and its humanitarian consequences are and will always be our main concern."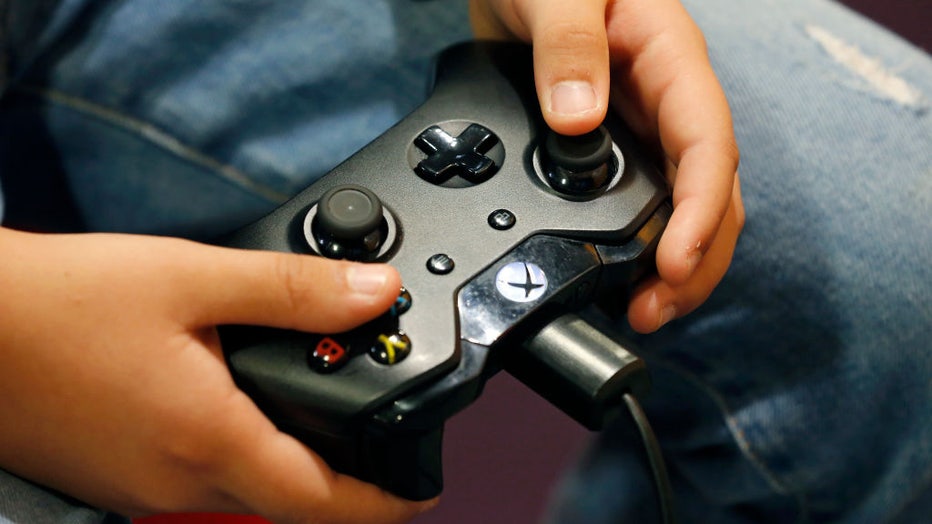 FILE-A gamer uses a Microsoft Xbox One controller as he plays a video game. (Chesnot/Getty Images)
'HARRY POTTER' GAME BEATS CANCEL CULTURE, BECOMES #1 SINGLE PLAYER GAME EVER' ON TWITCH
Some of Twitch's biggest FPS streamers, Zemie, Jukeyz, Gingy and others are listed as partners with the ICRC and played popular games like "Fortnite" and "Call of Duty: Warzone" by the rules of international humanitarian law. 
The ICRC listed four rules for gamers around the world to follow that apply to the rules of war. 
The first rule: "When an enemy is down and can't respond, you can't keep shooting at them." 
The second rule: "Bots that don't fire unprovoked are considered civilians, and you can't target or harm them."
The third rule: "In any given game map, houses, schools, or hospitals are considered safe zones that you cannot harm. When fighting in these spaces, you must do everything you can to avoid damage."
The fourth rule: "If you have an unused med kit that works on others, you must give it to those who need it—be they friendly or enemy."