Construction worker killed in drilling incident near I-45 in Spring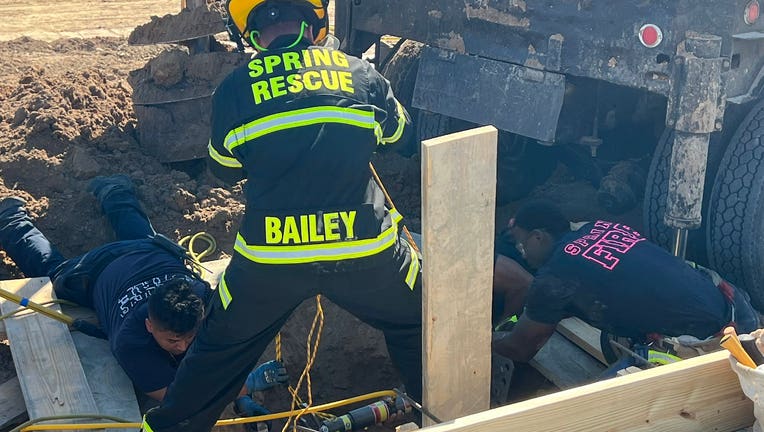 SPRING, Texas - Constable Deputies responded to reports of a man who fell in a hole in Spring.
Officials responded to a call around 10 a.m. with reports of an industrial accident on a job site at the 2300 block of the North Freeway and FM 2920.
Lieutenant Aaron Strain with the Harris County Constable's Office Precinct 4 reported that a 22-year-old Hispanic man and his grandfather were working at the construction site with a drilling company. The grandfather was operating the equipment and the man somehow fell into the hole. 
MORE IN CRIME AND PUBLIC SAFETY NEWS
At some point, the drilling started with him inside, the lieutenant reported. The man was pronounced dead when authorities arrived at the scene.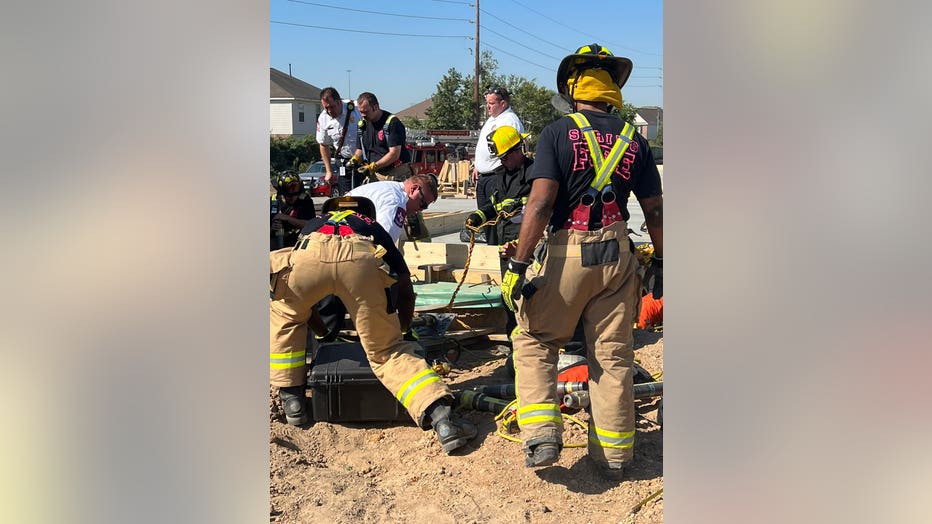 (Photo Courtesy Spring Fire Department Twitter)
Officials are still trying to retrieve the man's body from the hole. Occupational Safety and Health Administration is at the site to assist with the recovery process along with the Spring Fire Department.
Police ask people to avoid the area at this time. Authorities are currently investigating how exactly he got inside the hole.